Subaru Cold Weather And Driveability:
The Winter season brings cold weather to many parts of the country, and with it the traditional driveability problems.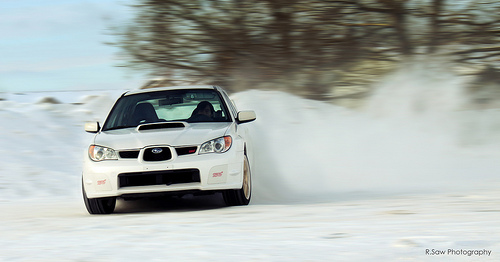 Before you push the panic button on Subaru cold weather and driveability problems, remember:
• No vehicle runs as well when it is cold as it does when it is at normal operating temperature.
• You have been operating the vehicle in more moderate temperatures and has gotten accustomed to the way it has been running. Now it is colder and things are not working the same.
• Some areas of the country may be using gasoline blended for warmer temperatures. These fuels normally do not atomize as well in cooler temperatures.
• Oxygenated and reformulated fuels that are in use in many parts of the country are normally harder to ignite in cold cylinders.
• Many drivers get their gas at one station because it may be close to home or work. Question them about this and if this is true, suggest they try a different brand of gas. It may take a couple tanks before any improvement is noticed. Different manufacturers blend their fuels differently.
• The 4EAT has a temperature sensor in the ATF and the Transmission Control Unit (TCU) will not allow an up-shift into 4th gear until the ATF has reached a specific temperature. This 4EAT design characteristic may be interpreted as a driveability problem by a driver who is not familiar with 4EAT operation.
There are many reasons for Subaru cold weather and driveability issues during cooler weather. Spending a few minutes with your Subaru and look over the points listed above should eliminate misconceptions about the Subaru cold weather performance and driveability characteristics of Subaru vehicles.