SI-Drive 2008+ STi Explained:
It started by stopping with anti-locking brakes
Beginning with basic Anti-lock Braking System (ABS) technology, electronic control units have evolved from those that helped to prevent lockup during braking so the driver maintained steering control to more sophisticated systems. Today, ABS controls take information from a host of sensors, and that information enables advanced braking, traction, and stability-control functions for the 2008 WRX STI.
Super Sport ABS
Using input from a lateral g-sensor, a steering angle sensor (new for 2008), a yaw sensor, and a brake pressure sensor, Super Sport ABS can control the braking forces at each wheel independently. The system enhances straight-line braking and optimizes braking ability during hard cornering by helping to reduce understeer.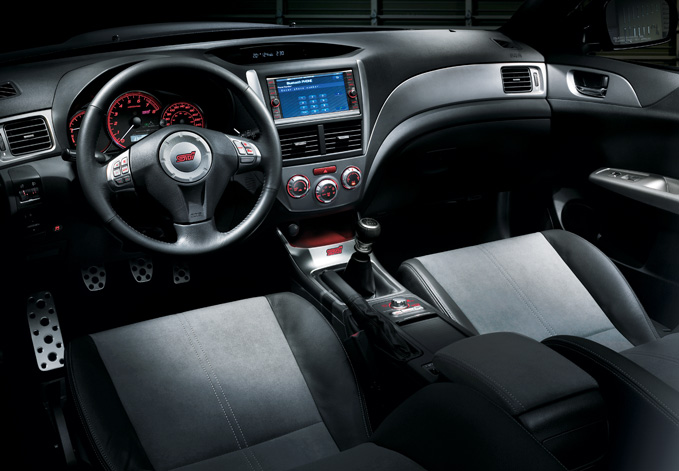 In contrast, conventional ABS systems control the rear wheels as a pair, reducing the braking force to both rear wheels equally instead of independently. Super Sport ABS works in conjunction with VDC and DCCD, and it is complemented by Electronic Brake-force Distribution (EBD) and Brake Assist.
EBD
EBD helps to reduce stopping distances and to improve stability by precisely controlling braking pressure between the front and rear wheels based on vehicle load.