SI-Drive 2008+ STi Explained:
The 2008 Subaru Impreza WRX STI has a heritage of power and control. Previous models have been the foundations for countless racing victories and championships. The new WRX STI promises the same with it's 305- horsepower, turbocharged, intercooled Boxer engine and a six-speed manual transmission.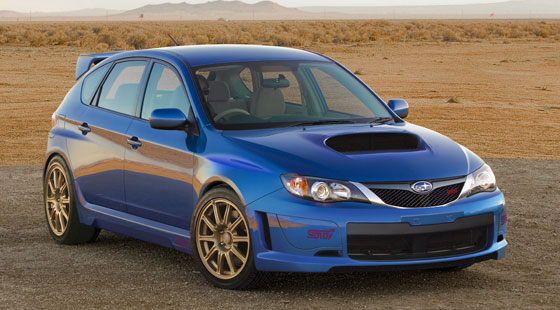 Power and control incorporate enhanced technology. As suggested by new switchgear on the dashboard and center console and my markings within the instrument cluster's center-mounted tachometer, a driver has some things to learn before wringing out the most from the car.
Today's electronics now allow the driver to tinker with engine response characteristics, the manner in which All-Wheel-Drive system fights for traction, and the degree to which braking and engine management help maintain vehicle stability. These capabilities are made possible by standard Vehicle Dynamics Control (VDC), Driver Controlled Center Differential (DCCD), and Subaru Intelligent Drive (SI-Drive).