Knock Sensor diagnosis for Subaru:
This is a simple overview on diagnosing knock sensor issues with your Subaru Impreza/Forester/Legacy/Etc.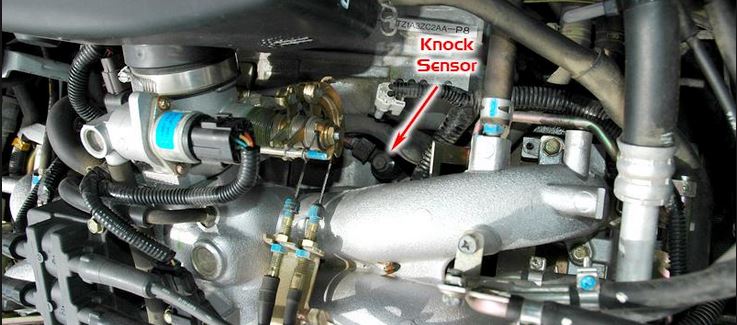 The knock sensor is designed to sense knocking signals from each cylinder. The knock sensor is a piezo-electric type element which converts knocking vibrations into electrical signals. The electrical signal is sent to the ECM, which changes the ignition timing to reduce the engine knock or ping. For this system to work correctly, the knock sensor must first hear the engine ping. The driver of the vehicle may also hear a small engine ping. A delay of approximately 1-2 seconds is normal, depending on the fuel quality, engine load, air temp, etc. At this time, the ECM will retard the timing.
This function can be viewed on the Select Monitor RTRD mode. When the knock is eliminated, the timing is gradually advanced to the specified setting. If engine ping is heard again this process is repeated. This will continue until the knock sensor no longer hears the engine knock or ping.
Note: This is a normal operation of the knock sensor. Do not try to repair it.
The next page will discuss asking the right questions on diagnosing knock sensor failures.