Emission Testing Subaru:
Emission testing of a Full-Time 4WD or all-wheel-drive vehicle must never be performed on a single two-wheel dynamometer, nor should a state I/M program inspector or its contractors install the FWD fuse in the engine compartment. Attempting to do so will result in uncontrolled vehicle movement and may cause an accident or injuries to persons nearby.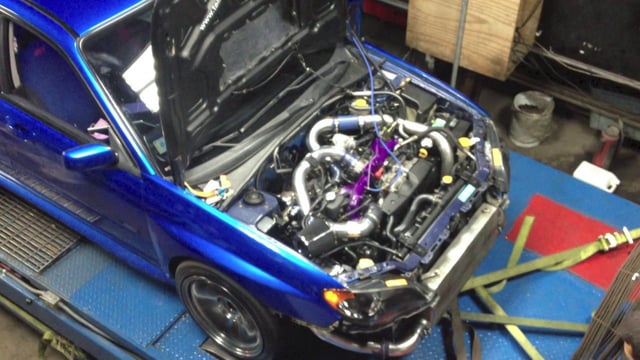 Resultant vehicle damage due to improper testing is not covered under the SUBARU Limited Warranty and is the responsibility of the state I/M Program or its contractors or licensees.
The 1990 Clean Air Act Amendments require the Environmental Protection Agency (EPA) to implement programs to reduce air pollution from motor vehicles. Certain states are required to adopt either a "basic" or "enhanced" vehicle Inspection/Maintenance (l/M) Program, depending on the severity of their air pollution problem.
The 'enhanced' I/M emission testing simulates actual driving conditions on a dynamometer and permits more accurate measurement of tailpipe emissions than the 'basic' I/M test, which measures emissions only during engine operating conditions at idle and 2500 RPM. The 'enhanced' l/M test also includes a pressure check to identify evaporative emissions leaks in the fuel system.