ABS Brake System for Early Subaru Part 4:
Troubleshooting Process:
To troubleshoot ABS systems, it's best to follow a step-by-step procedure like the one on the 1992 Legacy ABS-2E Service Manual Supplement. Enter the flow diagram with the symptom reported on the repair order.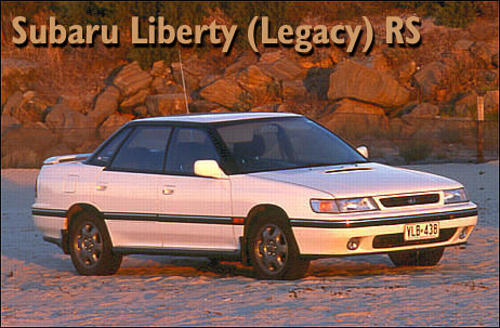 The diagram calls that Trouble Occurs. The first step in the procedure is "Basic Checks." This calls for a visual inspection to look for obvious problems and includes the following items:
• improper battery voltage
• low brake fluid level
• brake fluid leaks
• brake drag
• condition of the brake pads and rotors
• size, type, and condition of the tires (Check the tires to confirm that they are the correct tires for the vehicle, that they are in good condition, and that they are inflated to the correct pressure).
If you find something wrong at this stage, correct it and see whether it eliminates the reported symptom. If not, continue to Step 3. Step 3 is Self-diagnosis. At this time, put the ECU into self-diagnostic mode, and monitor the ABS warning lamp for trouble codes.