Headlight aiming basics for Subarus:
Subaru models equipped with aerodynamic headlights require no special fixtures for headlight alignment. Each headlight is equipped with a built-in headlight aiming mechanism. The following sequence demonstrates the correct technique for adjusting the headlights on a Subaru Legacy equipped with aerodynamic headlights.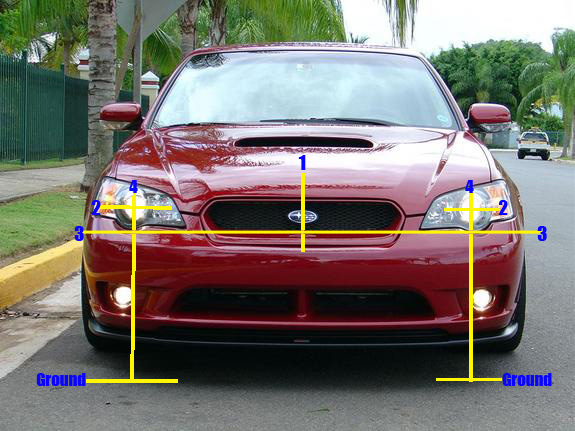 1.) Turn off the headlight before adjusting headlight aiming. If the light is necessary to check aiming, do not turn on the headlights for more than two minutes.
2.) Inspect the area around the headlight for any damage. If the vehicle has been involved in an accident, it may not be possible to properly adjust the headlights until the damage has been professionally repaired.
3.)The vehicle must be parked on level ground and all four tires must be properly inflated.