Tilt Steering Column
The tilt steering column is found on late-model L-series GL, Loyale, Legacy, and SVX vehicles. The tilt steering column features both tilt and pop-up operations. It is divided into two sections, upper and lower, connected by a universal joint. The L-series uses a friction type lock. By pushing down on the tilt lever, tension on a bolt is released, and the steering column may be tilted to an infinite number of positions. (Pre-'85 model year tilt steering columns could be tilted to only eight positions.)
When the tilt lever is returned, the bolt tightens to lock the steering column in position. The Legacy and SVX use a gear type lock. The "Lift Up" lever tilts the steering column all the way up. The "Tilt Pull" lever tilts the steering column to the optimum driving position.
A pop-up/memory feature was added to the '85 and later model year L-series tilt steering column. On '85 and '86 model year vehicles, depressing a button on the left side of the steering column releases the tilt shaft. The tilt shaft on '87 model year vehicles is released by pulling forward a knob located on the left side of the column. Spring action lifts the column to its highest position. When the column is pulled down, a lock pin slips into a hole in the memory bracket, securing the column in its previous position.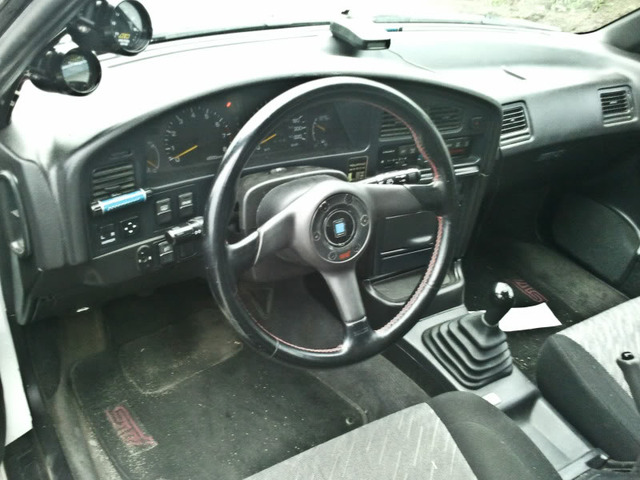 The Legacy and SVX memory function is controlled by disengaging a movable gear from a stationary gear. This causes the coil springs to tilt the steering column up. A memory gear is engaged with the movable gear. A plate united with the memory gear is interposed between the movable and stationary gears. When the steering wheel is pushed down, the movable gear is disengaged from the plate which allows the stationary gear and the memory gear to return to the original position.