R-134a A/C refrigerant guide for Subaru cars:
Since 1996, original equipment manufacturers have been using R-134a in all automotive air conditioning systems. R-134a is now the refrigerant of choice. This short article will help you learn proper safety procedures regarding the use of R-134a. Also, to stress the importance of refrigerant identification for OEM automotive A/C systems, we will explain some of the specific system component changes, and discuss important changes to A/C service equipment.
You may already be familiar with R-134a, A/C retrofits, and proper procedures. If you are confident of your abilities and retrofit knowledge, try answering the 20 question quiz that ends this article. If you are not sure about your R-134a retrofit knowledge, read this article first.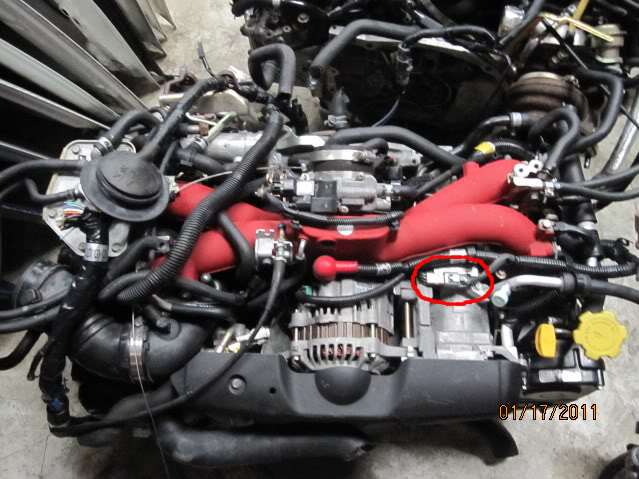 What Is R-134a?
R-134a does not contain suspected ozone-depleting chlorofluorocarbons. The chemical compounds and molecular structures of the old refrigerant R-12 and the new refrigerant R-134a are completely different. However, the temperature/pressure relationships of the two are very similar. Automotive publications, equipment manufacturers, and refrigerant suppliers, provide technical specifications and properties for R-134a.
R-134a and R-12 are not compatible. Under no circumstances should they be mixed. Vehicle and service manufacturers have gone to great lengths to prevent cross-charging or contamination of these two refrigerants. For instance, R-12 systems use a small high-side service port, and a large low-side service port. R-134a service fittings are completely different. The high side service port is now the larger of the two. These quick disconnect fittings will not work with R-12 service equipment.