The most interesting point of the automatic is its power and normal modes with manual override. Normal characteristics are pursuant to a series of decision tables stored in the computer. These provide reference points to determine shift patterns for different speeds and throttle positions. Pressing the pedal quickly automatcially puts the tranny in "power" mode (we found you really had to mash the throttle for it to get the idea) while the override holds a selected gear.
Beyond absorbing the flat-four's discordance, the 4EAT four-speed autmatic transmission effectively masks the turbo engine's slight 'peakiness.' But unlike other Japanese automatics, Subaru's system does away with 'power' and 'economy' buttons, and uses a logic circuit that chooses the correct setting by how quickly the accelerator is depressed instead.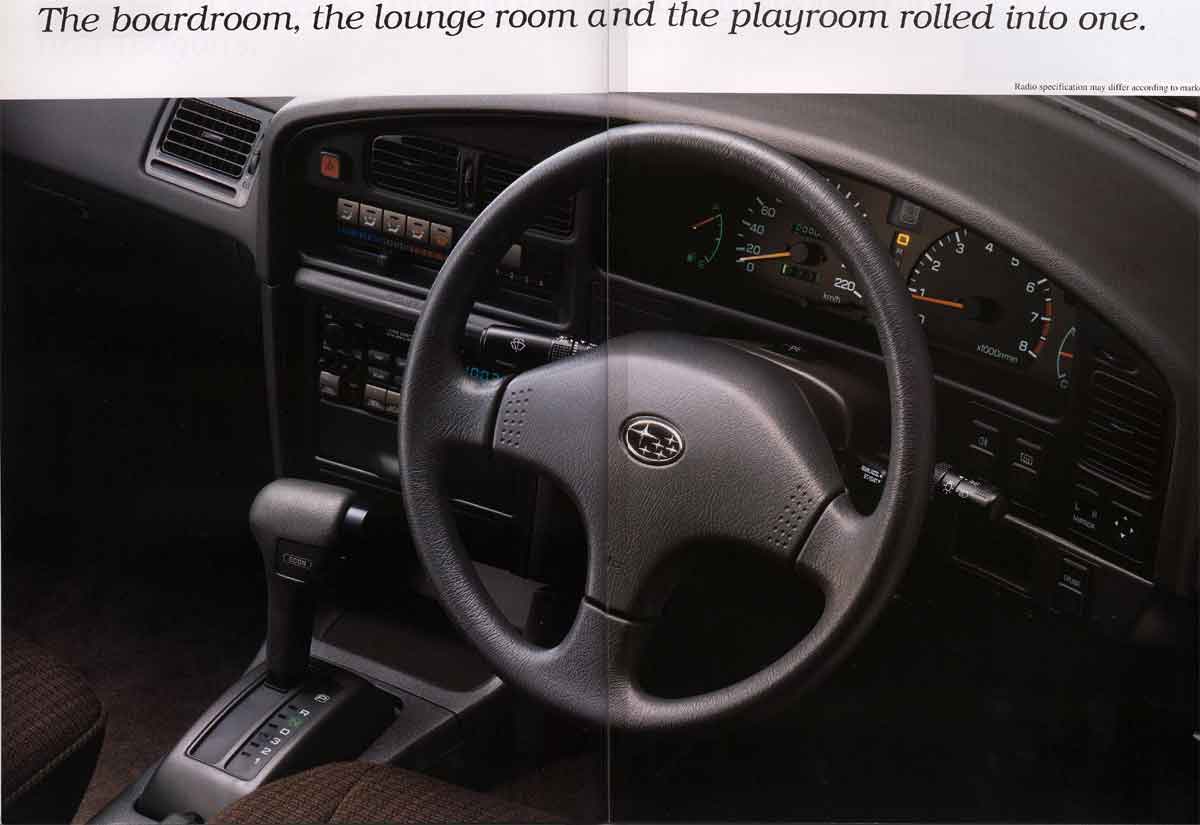 The center Viscous LSD on the MT models initially starts out with a 50/50 torque split, front and rear, and will up the ratio towards the end with more traction. The manufacturer doesn't give a final figure, so the max split is either 65/35, or could even venture as high as 95/5, since the A/T model has a different system that is marketed at a 65/35 maximum split. A higher ratio would explain some of the handling characteristics at the limit. The rear differential is also a Viscous LSD model.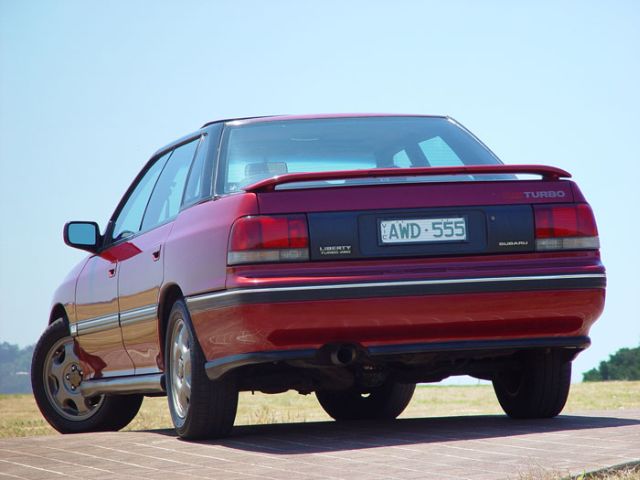 Set up as the high performance car in the Subaru line-up, the RS is quite firmly sprung in comparison to the naturally aspirated models. However, it does retain the hereditary suspension layout consisting of MacPherson struts at each corner, and front and rear sway bars (although all of these were higher-rate). Combined with the constant all-wheel-drive, the car is close to being completely foolproof in its handling. The rear differential uses a limited slip centre, the front diff is open, and there is also a front-to-rear LSD which varies its split depending on available grip. The large four wheel disc braking performance was okay back when the RS was released but the arrangement can give problems when the car is modified. Anti-lock brakes were an option on the RS and usually found on cars also fitted with a sunroof.