Why do I need engine management?

Consider your stock engine management for just a moment. Your stock engine control unit (ECU) is a very complex piece of circuitry that calculates hundreds of variables every second. All of these variables rely on inputs within a + or – range. When you modify your vehicle, these values change. As long as the changes are within the values the ECU expects to receive, your engine runs fine. Once the values are exceeded, the ECU is programmed to compensate to return the values to normal levels.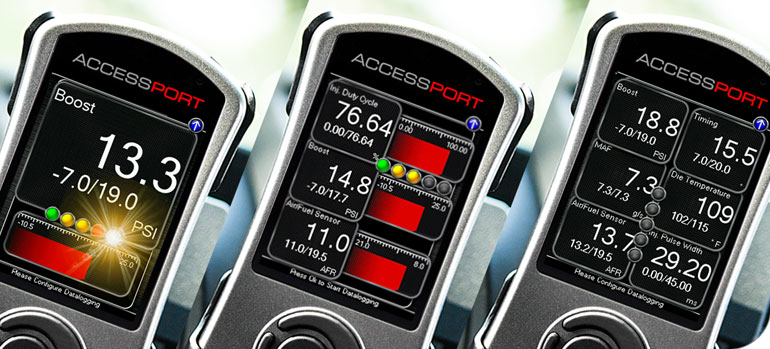 This is a layman's explanation of how your stock ECU can actually work against you when modifying your vehicle. This also explains why modifications can feel great once they are bolted on but the butt dyno results seem to fade over time. This is due to ECU compensation.
What is the first step in finding what engine management I need? Finding a tuner. The Tuner FAQ will help with the general rules of finding a good tuner. Remember, it's always better to have a custom tune vs. a plug and play or "staged" map. Always defer to the tuner's advice as to what to choose as ultimately he will be the one to provide custom support. Discuss your goals and budget and your tuner should set you on the right path. If you are a "plug and play" kind of person, review the options below and decide for yourself along with input from locals in your regional forum and the car parts review forum.
What will engine management do for me? Generally speaking, engine management optimizes several engine functions to create more horsepower and efficiency. The stock ECU is designed to ensure your car runs fine and monitors the engine's output parameters. Utilizing an aftermarket engine management solution takes this to the next level.
Sometimes if you spent more than five minutes posting facebook and instead searched on google you might understand the World Rally Champion anti-lag system that's used on Subaru's rally cars.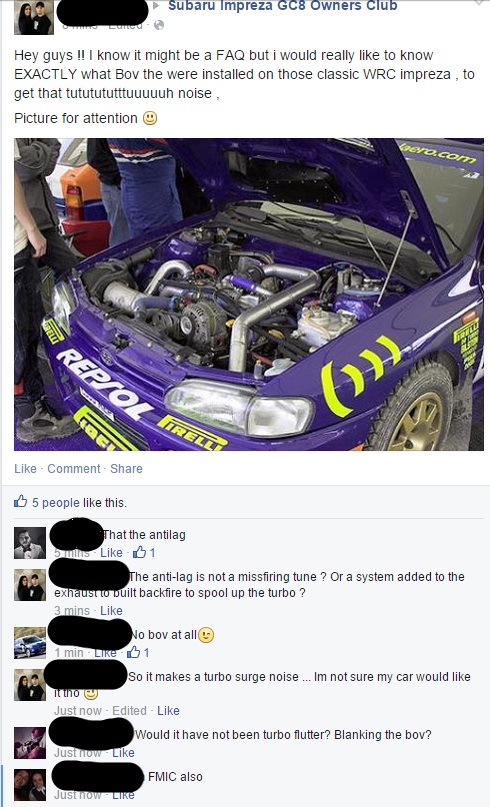 It gets to a point were none of these people should own a turbocharged Subaru. True anti-lag systems are expensive and require extensive tuning and kills turbos which translates into a lot of money which none of these people have.