Headlight Amber Signal Removal/Clearing WRX/STi:
Here is a guide for Subaru headlights to remove the amber turn signal and clear the headlight. This guide also covers on how to reseal your headlight.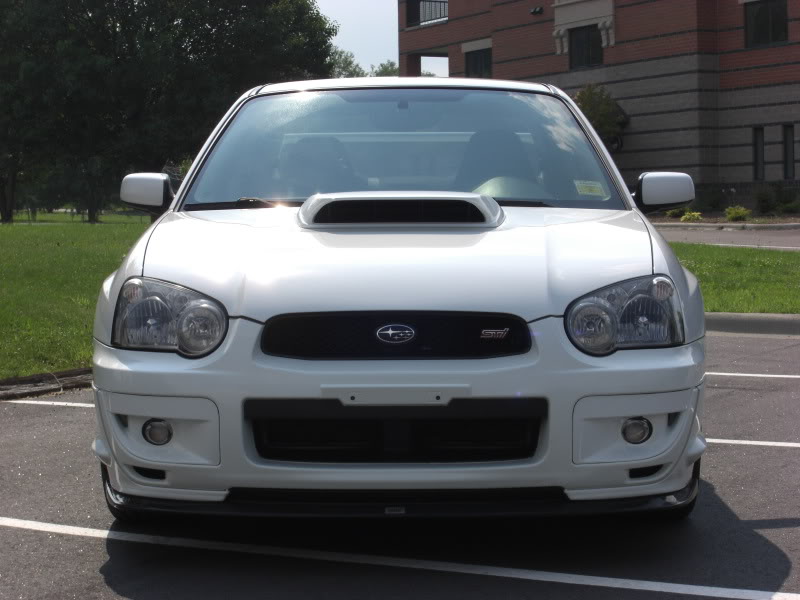 1.) Before we start to remove the headlight assembly itself, we have to remove the grill; so pop the hood and unhitch the 4 small, and 2 large clips. Small top ones can be unclipped by using a finger (if yours is narrow enough), or a small flat-head screwdriver.
*If in doubt, you can refer to manual*
2.) Now the grill is out of the way, we can remove the 3 10mm bolts holding the assembly in place.
3.) Remove the 2 plastic rivets on each side by the headlights. It makes it a lot easier to get the headlight out as you can now shift/move/bent the bumper a bit to get that tad more clearance.
4.) Now to pull the headlight out of the clips its being held in there. Yes, even more stuff holding them in! Obviously Subaru didn't want them coming out easily. I've found disconnecting the low beam, pulling the inner-most corner of the assembly out first, then maneuvering the outer edge out the easiest way. Followed by maneuvering the headlight so you can then disconnect the high beam and park/indicator plugs.
5.) OK, so you've managed to remove one headlight.You can now take this inside, but whatever you do, when you put it down, lay it on something soft, like a (clean) towel or carpet, that won't scratch the lens. Now to go about removing all the globes and associated wiring.
6.) Low beam. Turn the Bulb stem anti-clockwise so the slots line up with the recesses, then pull out.
7.) Indicator & Parking. Again, same as low beam, twist anti-clockwise, and pull out.
8.) High beam. First remove the water/dust-proof cover by the same method as above. Pull off the negative/ground (black) carefully by using a pair of pliers, should slide right off. Then push-slide the retaining clip in so that you can get the high beam bulb out. The plug-ends (grey and black socket things) can be removed from the back by either holding them (note, not holding the wires) and pulling firmly, or using those pliers you had before.
9.) Preheat the oven to 200 degrees Fahrenheit.
This is what you should be looking at: