5.) There is an unused threaded hole above the last one we removed that will be used to bolt in the brace. Wiggle the brace under all the lines that are in the way and use the 4 supplied bolts that came with the brace to secure it. Then, run the supplied long bolt towards the master cylinder, loosely add the locking nut on the other side, advance the bolt further against the red stopper, which is against the master cylinder. Make it so that it's just tight enough to move the master cylinder ever so slightly. Then, tighten the lock nut
6.) To tighten the top rear bolt I used a 10mm socket wrench with 1/4″ drive and I was able to tighten the top rear bolt by squeezing the wrench in between the master cylinder and the strut tower. The best way to tighten the bottom rear bolt is to put your arm underneath the master cylinder brace so that you elbow is about where the washer fluid reservoir tank used to be and wrench on it from down there.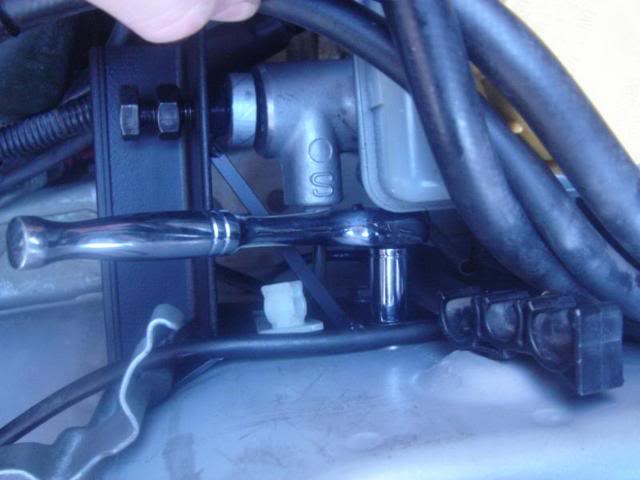 7.) Zip tie the lines that no longer have a bracket to the brace if you want. I did, but they did not seem very mobile anyway and probably could be left alone. Reinstall the washer fluid bottle and enjoy a firmer brake pedal.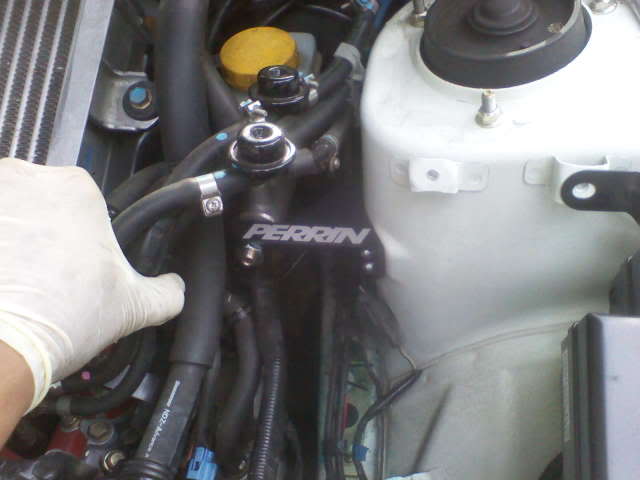 08+ Subaru WRX/STi Master Cylinder Braces:


Grimmspeed Master Cylinder Brace – 08+ Impreza/WRX/Sti

Perrin 08-12 Subaru WRX Hatchback/Sedan Master Cylinder Bracket – Red
02-07 Subaru WRX/STi Master Cylinder Braces:


Perrin PSP-BRK-400 Master Cylinder Braces

Grimmspeed Master Cylinder Brace – Impreza 93-07 / 05-06 Saab 9-2X / 94-99 Legacy / 03-08 Forester