Master Cylinder brace Install For STi/WRX:
The brake master cylinder is located by the driver's side strut tower and once you find it the rest is pretty self explanatory. I have a 2005 Subaru STi. Some later years might be slightly different.
Tools needed:
10 mm socket and wrenches
Zip tie (optional)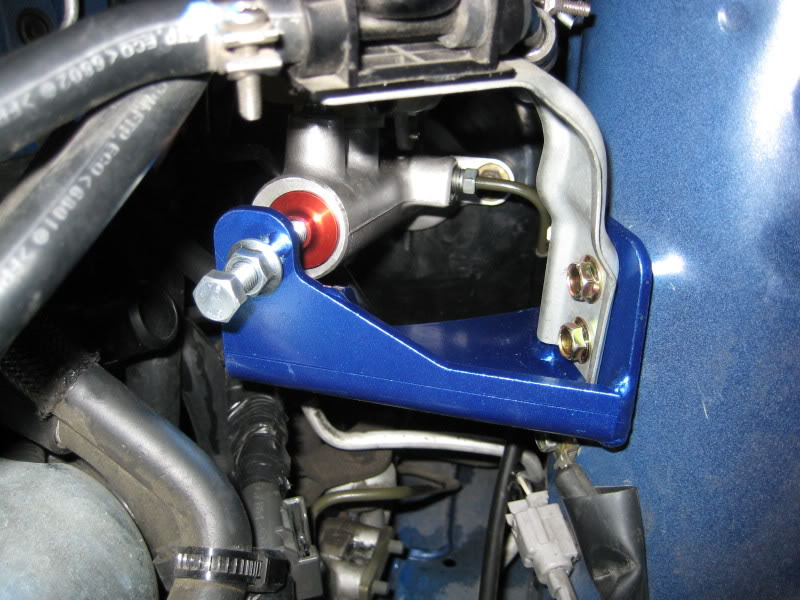 1.) Find the brake master cylinder located just inboard of the drivers side strut tower. The washer fluid bottle will be in the way so unbolt the two bolts and lean it forward, no need to disconnect it altogether.
2.) There are two brackets bolted to the strut tower visible in this picture. These are the two holes used to mount the brace. Unbolt these two holes.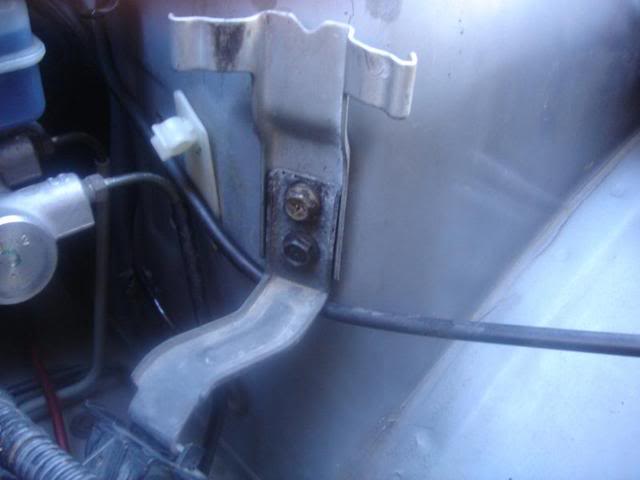 3.)The lower bracket is not compatible with the master cylinder brace. Its best to remove the bracket, then zip tie the lines to the master cylinder brace at the end to keep them secure.
4.)The next bolt to take out is difficult to get a picture of but you will see it easily you can barely see it here, it is located slightly farther towards the back of the car, undo it as well.