Brembo Caliper Rebuild Subaru STi:
A step by step guide to rebuilding a Brembo caliper with rebuild kits. This guide includes separating the calipers as well if you want to go that route:
1.) If you have not yet removed calipers from the car remove them, I cleaned mine prior to starting. You will need to disconnect the brake lines and unbolt them from the hub. Also remove the pads, to remove the pads there are 2 pull pin clips thru a set of long pins. The pins hold the pad and metal bracket in place. Remove the 2 pull pins and slide out the 2 longer pins and everything will fall out. Keep in mind there are small plates on the back sides of the brake pads where the pistons hit the pad, these can be easily lost and are marked with arrows for direction.
2.) You then need to split the calipers apart, to do this I used a impact wrench but if you have some good strength it is possible to break the bolts. Pretty sure the bolts on the front are a 13mm and the rears use a allen wrench style bolt which i believe is a size 6.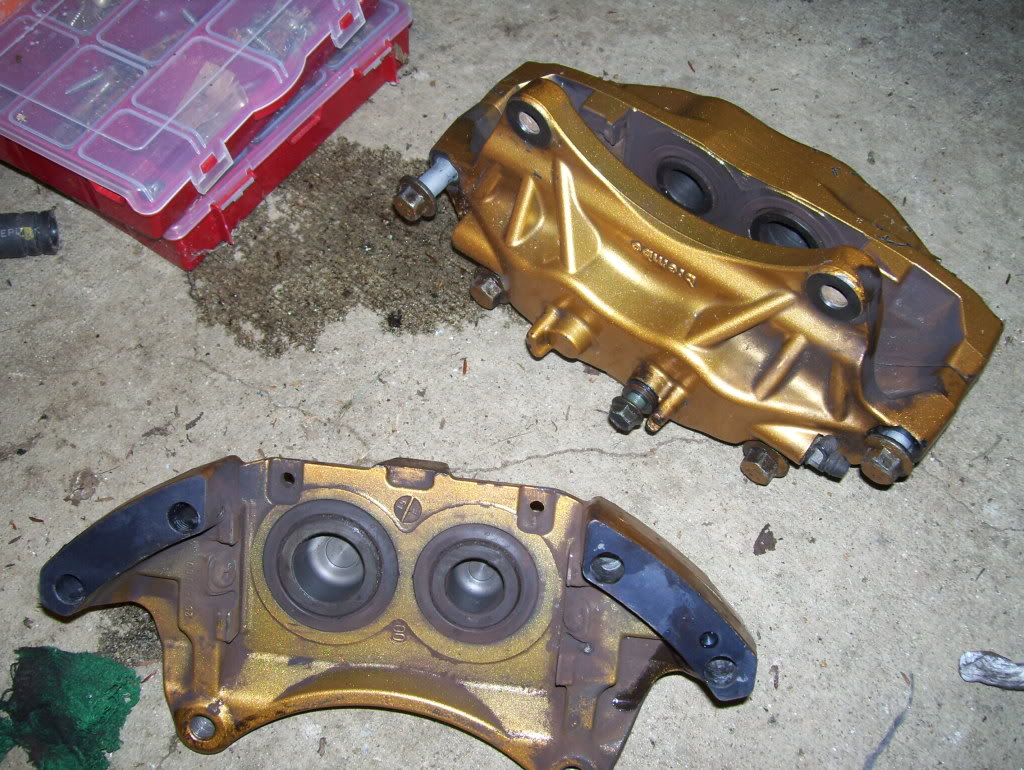 3.) You will want to pop the pistons out. In order to do this I used, for the rear a inch by 5 inch block of wood, for the front you will need a little thicker of a block. Place the block where the rotor would sit so that the piston doesn't shoot out and kill someone. (trust me these things will FLY) After doing this i made sure my bolts were very lightly tightened into place, I did this because if you leave the gap the pistons will put force in the way of least resistance which basically means its going to shoot the caliper apart and split it which could cause some pain.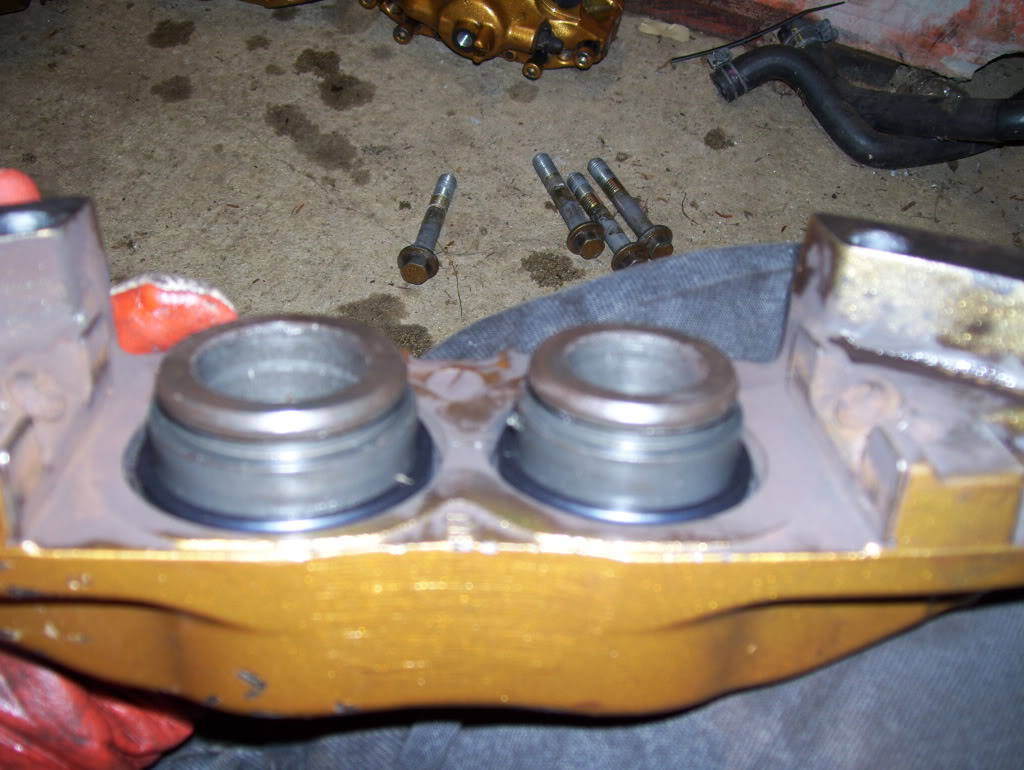 4.)  After splitting the calipers and popping the pistons I removed the rubber seal between the 2 pieces as it is small and could very easily be lost. Don't remove the o-ring prior to step 3 or step 3 is pretty much impossible.