I'll spare you the long sting off comments after this got posted. Basically people were telling the poster that he can do it himself(which is true) and that buying a whole new brembo caliper would be a massive waste of money.
You can go to any machine shop and they will happily take care of the snapped bleeder screw for $20 or a case of beer and you can be sure that your expensive Sti brembo calipers aren't going to be ruined. Well besides you fucking them up yourself.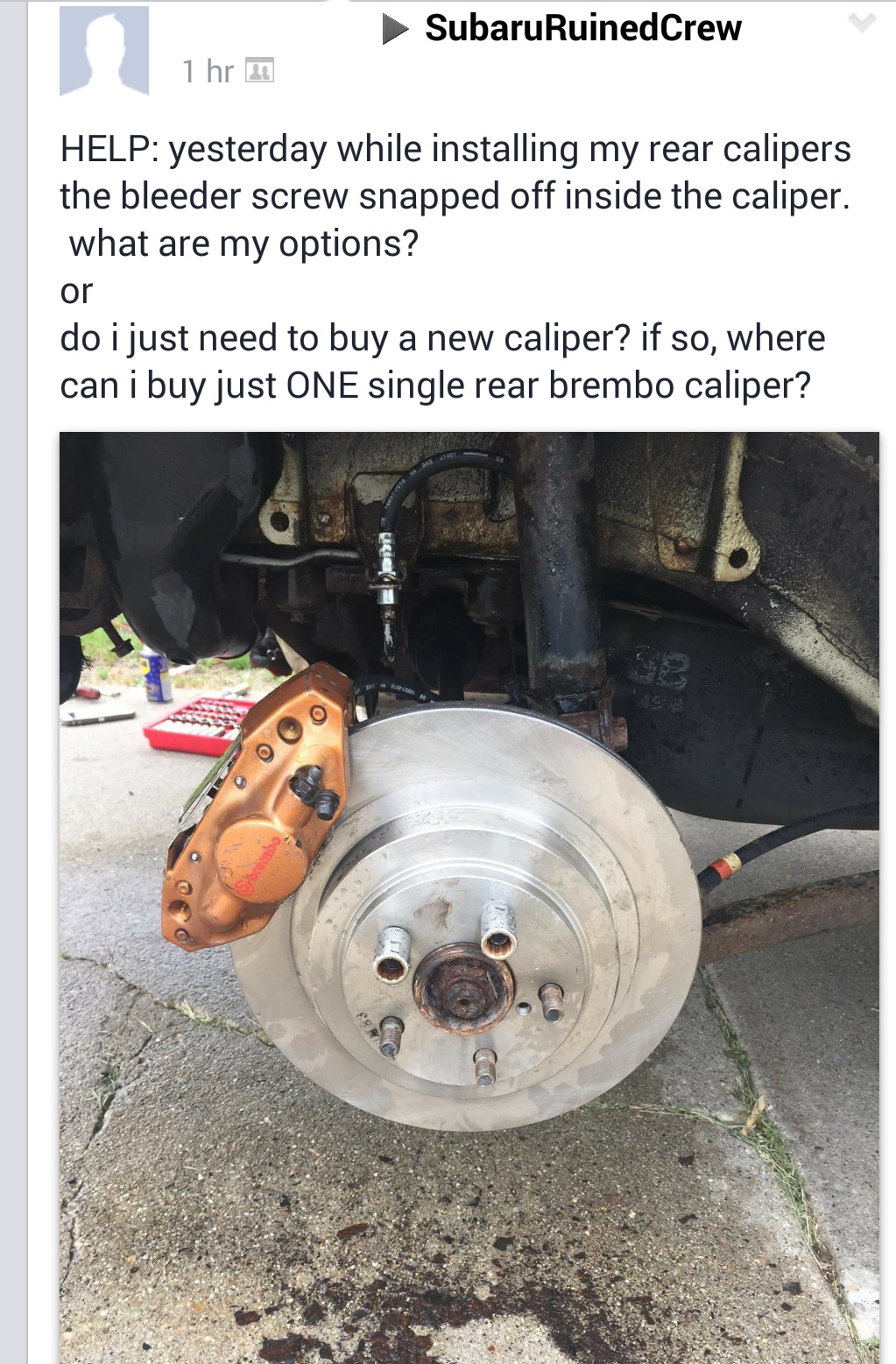 Now let's look at the picture of the rear Brembo the OP posted. Hmmm doesn't that brake rotor look a little small? (The answer is yes.)  Always double check part numbers even when you are buying from the OEM/Subaru. Triple check whenever you buy from an aftermarket supplier. It's very easy to get a WRX sized brake rotor instead of the correct STi Brembo sized brake rotor.