Buy this now: 1989 Subaru XT6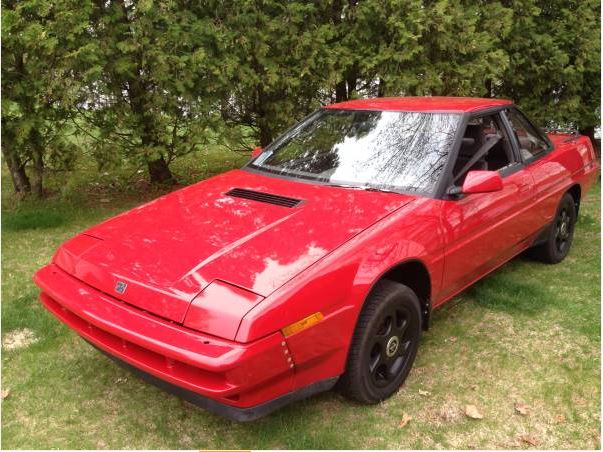 If you want to own a really cool and really rare piece of Subaru history you should take a look at this XT6:
I have a 1989 Subaru XT6 5 speed with full time all-wheel drive and low miles. It is a 2.7 liter flat six cylinder engine and functioning air ride suspension. I've had the car for two and a half years now and it looks completely different from when I bought it. I've spent more hours working on it than I would probably like to admit. It has a new water pump, new timing belts, new fuel pump, new radiator, new plugs, new tranny and rear diff fluid, and four new tires, new exhaust. Over this previous summer the whole car was sanded, cleaned up, dents removed and straightened the whole body. It has a fresh coat of factory Subaru red and it looks awesome, you need to see it in person to really appreciate it. Countless hours put into it. I really don't want to sell this awesome car but it is a historic subaru that deserves to be kept clean and taken on the occasional cruise. I'd accept trade offers preferably a subaru or truck but shoot me an offer.

Subaru XT6 for sale.
Is this 1989 Subatu XT6 a good deal or something that should be skipped? It's from Wisconsin so I would be weary of rust, but it looks pretty rust free to me. I would inspect underneath the car however to be sure. What does everyone else think? Comment below!