Removing the spark plug coils (Steps 3, 3.1, and 3.2)
One gold colored bolt on each of the coils (they look like little grey boxes). There is one coil for each cylinder (total of 4, two on each side). Remove the four bolts and coils. See Steps 3, 3.1.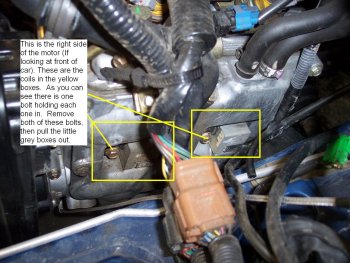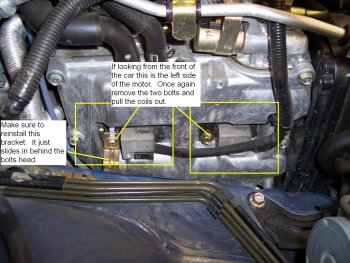 Once the coils have been removed this is what it should look like (see step 3.2 pic).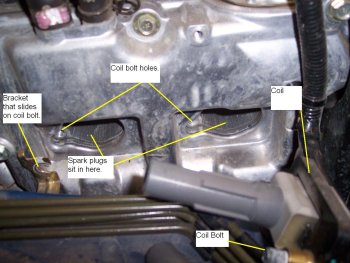 Remove the old spark plugs (Step 4)
You'll need a spark plug socket, with a small extension. Get the socket seated on the spark plug and remove them. It can take quite some torque to get them out. Get all four of them out.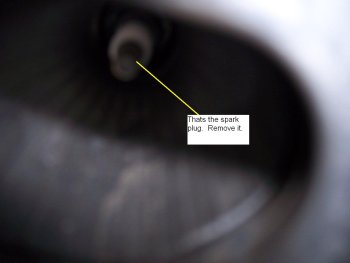 Install the new spark plugs (Steps 5)
Note: Check the new spark plug gaps now – they should be fine, but check anyway
To install the new plugs just put the spark plug onto the spark plug socket (which is connected to the small extension). Once you get a hold on the spark plug which is in the coils whole, tighten it. It should be very easy to tighten at first (85% of the tightening was done by hand). If it's hard to tighten at first, then your cross threading, back it out and try again. Do this to all 4 spark plugs and make sure there tight.