Cool Down WRX Turbo Procedure:
If you are anal like me a best practice is to not beat on the car for the last five minutes of your drive. Basically stay out of boost and drive slowly so you do not shut off the car with everything hot in the engine bay and make sure the car has a proper cool down. Using turbo timers are not necessary these days with Subaru turbo cars. This is due to the turbocharger set up which is both oil and coolant cooled.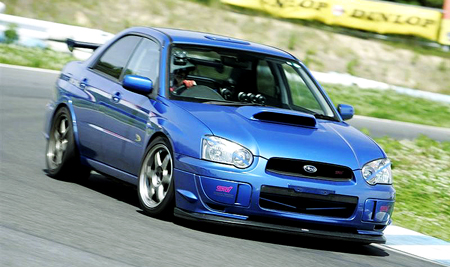 If you are at a track day or at a autocross a best practice is to keep the car running in the pits and open the hood for around 5 minutes after the end of your track day session.This way you can also inspect the engine bay for any possible leaks at that time as well during the cool down. If you are doing a autocross after all your autocross runs for your session open up the hood and again let the engine run for 5 minutes .
Make sure to inspect your coolant on a regular basis. Inspect your rubber coolant lines on a regular basis to make sure that the lines are not cracked. Inspect for leaks on a regular basis. I prefer to use genuine Subaru coolant in any turbo Subaru that I run.

Genuine Subaru SOA868V9270 Super Coolant