You can easily install the upgraded STI top-mount intercooler in your garage using basic tools.
1. Disconnect your battery and make sure you have all the necessary tools. You need a flat bladed screwdriver, a 10mm wrench, and a 12mm wrench. Consider the picture before you in the engine compartment. The parts you're looking for are centered on top of the engine. You need the new intercooler, an STI Y-pipe and inlet elbow and a new gasket for the bypass or blow-off valve. You also need the STi air conditioning line bracket for the firewall.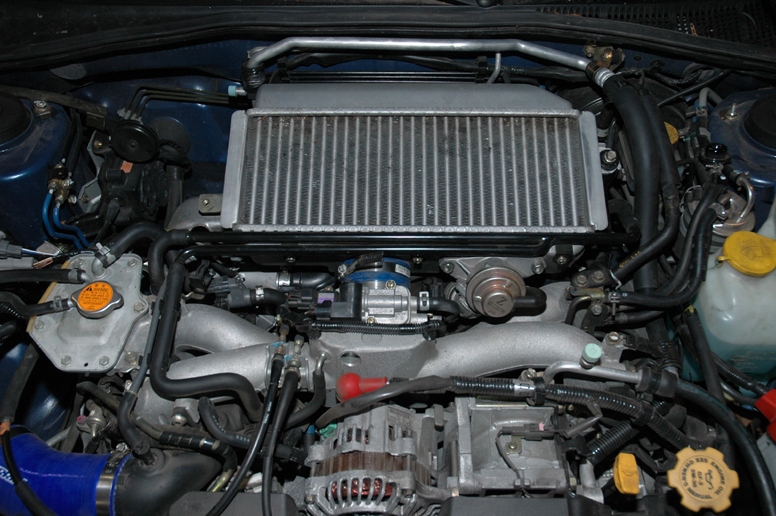 2. Two 12mm bolts that hold the intercooler to its mounting bracket on either side of the cooler. On the passenger side, note that there's an open hole in the bracket—this hole is there to accommodate the STI intercooler. Three 10mm bolts hold a metal tube to the front of the intercooler, and two 12mm bolts that attach the bypass valve. Underneath the intercooler on the passenger side, there's a hose clamp that holds the Y-pipe to the turbo, and there's another hose clamp in front that holds the intercooler to the throttle body.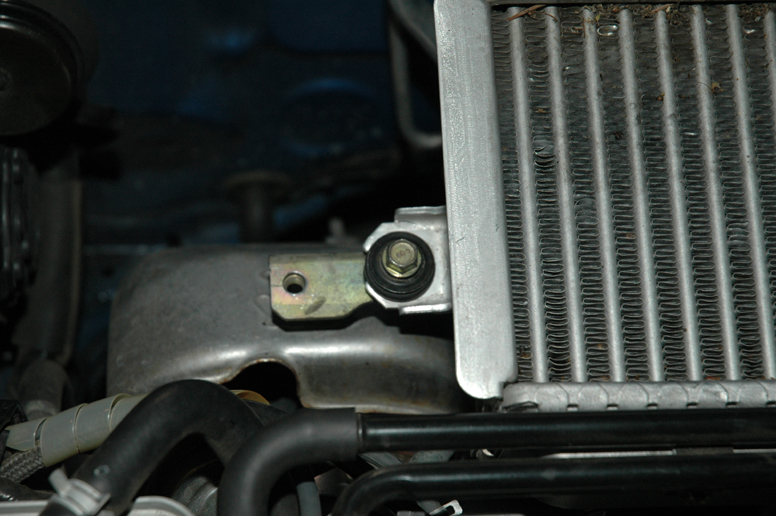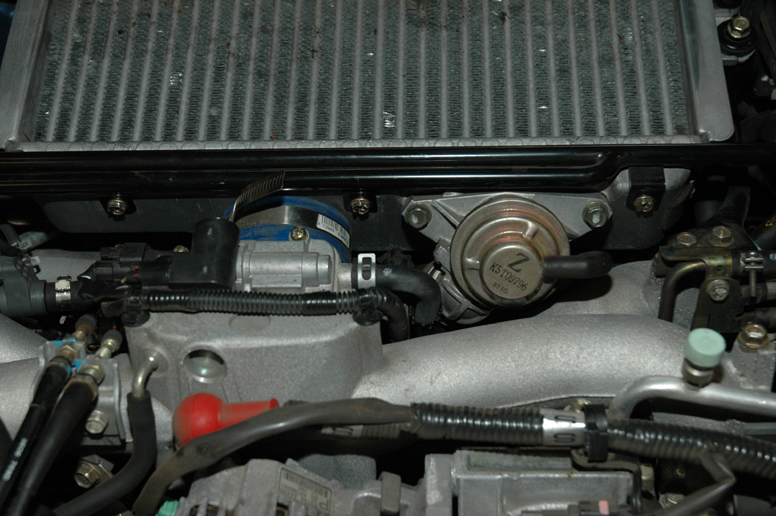 3. Loosen the hose clamps first (and hopefully the one under the intercooler is oriented to make this easy) and then undo all the bolts. The intercooler should lift out and take the Y-pipe with it. Leave the bypass valve on the intake manifold—you don't need to totally disconnect it. You might need to wiggle it loose, but don't pull too hard.