Alternator Replacement Subaru WRX/STi:
This is a step by step guide in replacing a alternator on a EJ series engine on a 02-07 Subaru WRX/STi.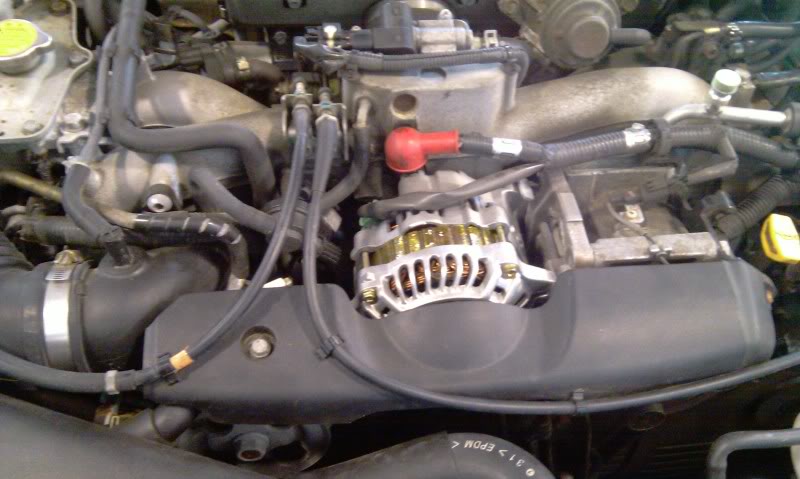 1.) Open up the hood and disconnect the battery. Note: This is important. If you fail to disconnect the battery, you will be grounding out your tools and making all sort of popping noises and sparks. It can destroy your electrical system. So ensure that your battery is disconnected. It's best to just remove the battery itself from the car.
2.) Take the plastic cover off that sits over the belts on the front of the EJ series engine. There are a couple of 10mm bolts. The bolts are pretty easy to get off. On your WRX and STi there is also some clips that will come off. The best way to get them off the cover is to use a needle nose pliers on the bottom side to undo the clips.