Legacy World Speed Records:
Prior to launching the 1990 Legacy, Subaru drew attention to the car's capabilities and durability by attempting to set world speed records with the Legacy. In an effort involving three Legacy RS Turbo Sedans, Subaru established a new 100,000 kilometer (62,137 miles) world speed record as well as 13 international records. Some of these records still stand today.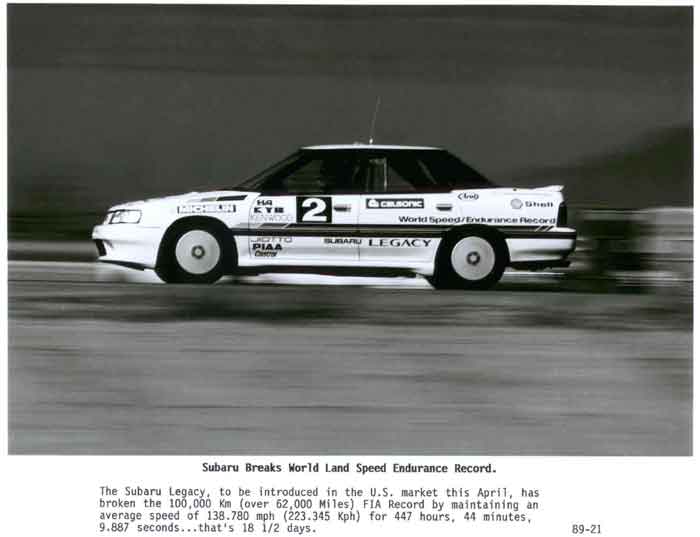 For the 1990 model year, Subaru was launching the Legacy, a front-wheel drive model with optional 4-wheel drive. It was larger than previous Subaru models and had a 2.0-liter, 16-valve, turbocharged engine. Since the car represented a new segment for Fuji Heavy Industries Ltd. (FHI), it wanted to demonstrate the vehicle's performance, reliability, and durability. Thus began the quest for the 100,000 kilometer (62,137 miles) world record. That represents the distance typically covered during five years of hard driving.