Timing Belt and Water Pump Replacement Subaru WRX/STi:
8. Take off the timing belt covers. Note that the one with the blue arrow is shorter than the rest.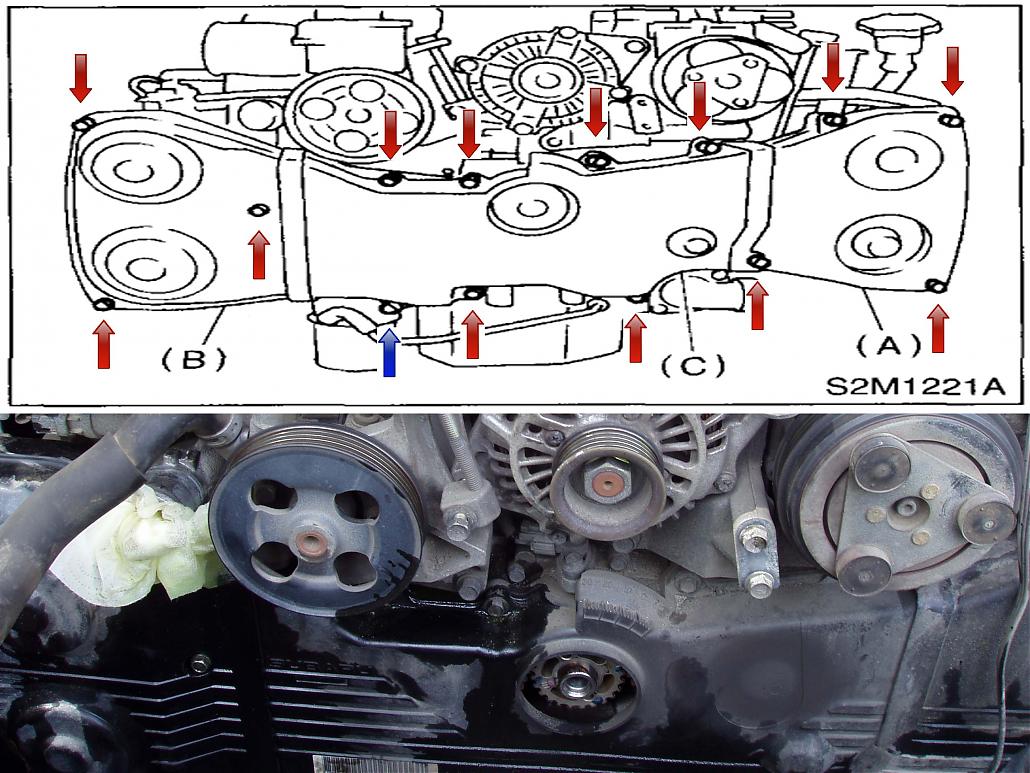 9. Reinstall the crankshaft pulley and rotate the engine until all the timing marks line up. This way you can see how the engine was timed prior to having to do it. Note that the crankshaft pulley is keyed. Do not start threading the bolt until you have the pulley in place.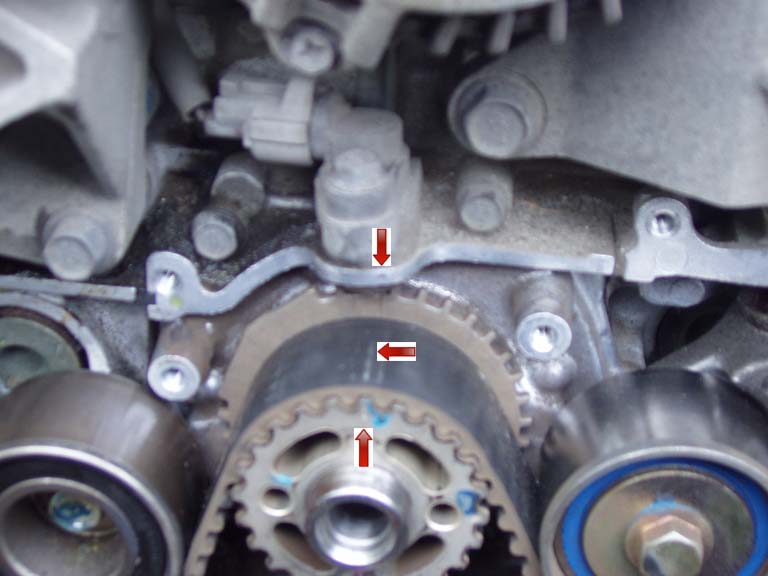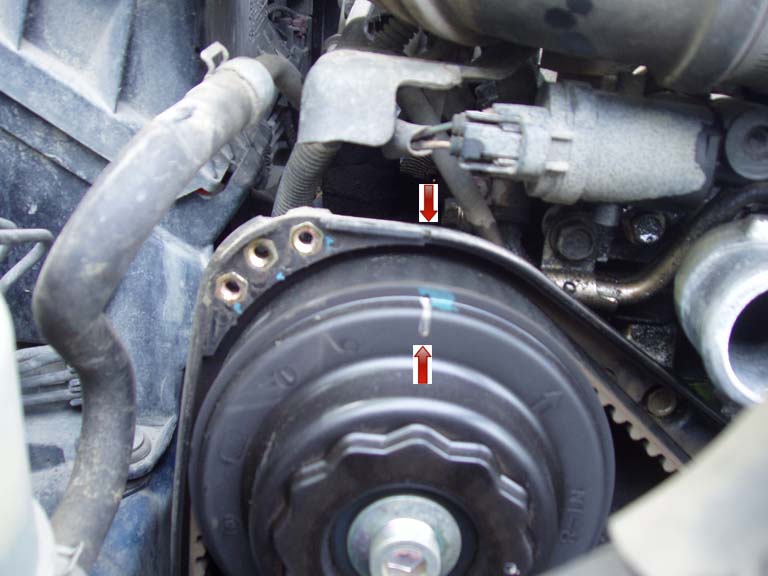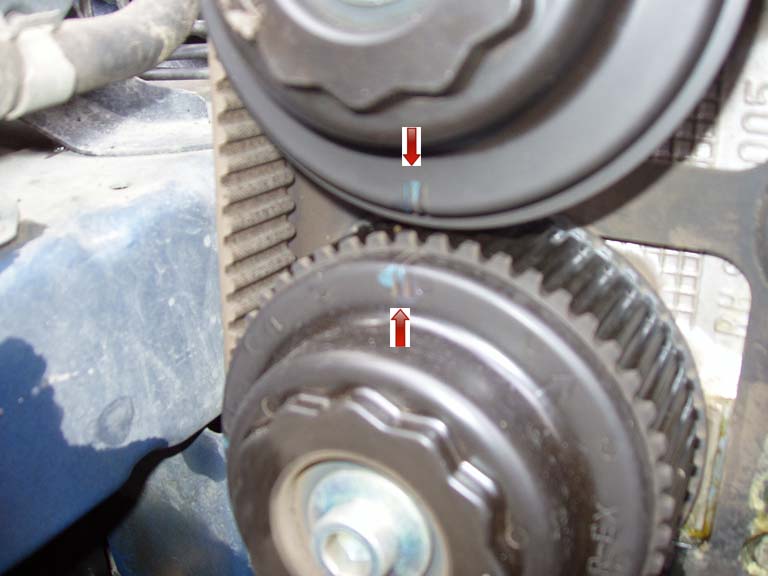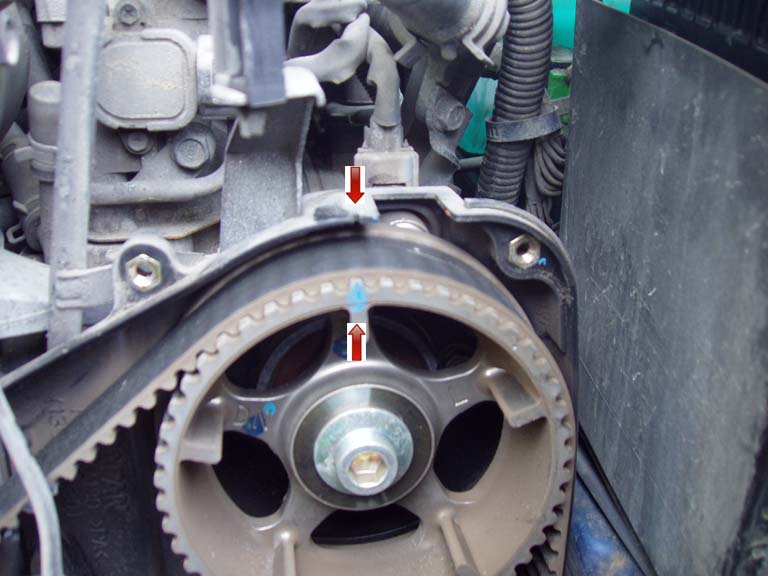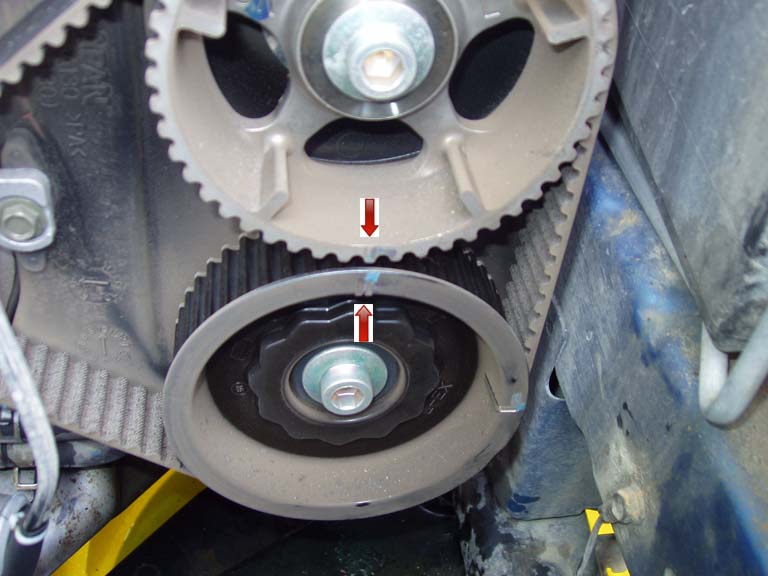 10. Remove the timing belt guides.
a: crankshaft
b: upper left
c: lower right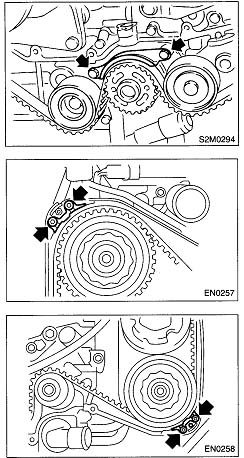 11. Remove the belt idler.