JDM Automatic Intercooler STi Switch Install:
Here is the step by step guide to installing the JDM Automatic Intercooler STi switch. For those of you wondering the advantage of upgrading to the JDM automatic intercooler switch is that it essentially works as a on/off switch for the STi intercooler sprayer. So there is no more constant pushing of the sprayer button. Push the button once to turn it on, and again to turn it off. However, it will empty out your intercooler sprayer tank very quickly if you keep it on.
Here is the switch we are going to be installed: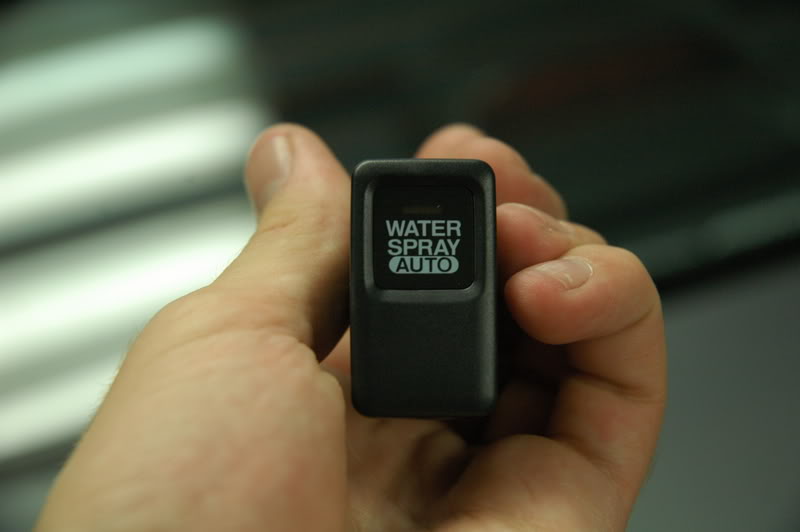 1.) Pop out the fuse box panel. The fuse box panel is located underneath and to the left of the steering wheel.
2.) Use your fingers to depress the tab on the button of the button to pop it out.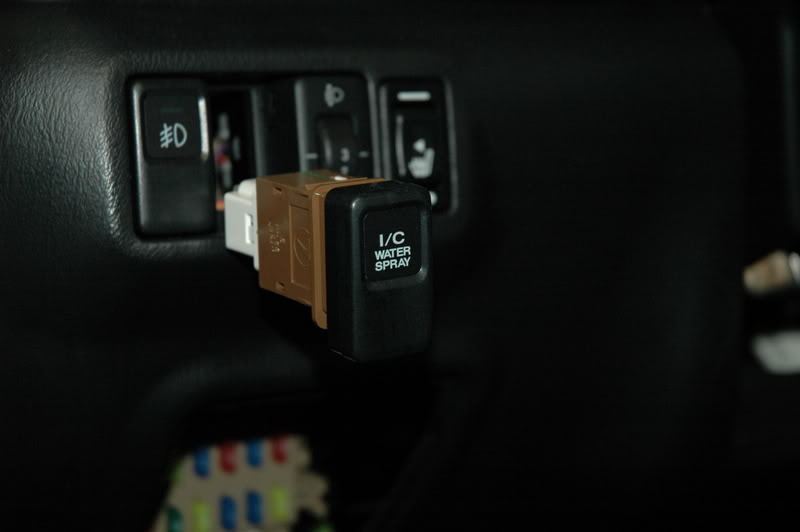 3.) Pull the switch out of the dash.
4.) Depress the tab on the back of the plug to remove the switch.