Oil Additives: What Subaru Says
Subaru of America does not recommend the use of any engine oil additives in any Subaru engine crankcase. Subaru engines are designed to be lubricated with normal petroleum or synthetic-based engine oils in the viscosity and grade indicated in the Owner's Manual for each specific engine and usage condition. Subaru has not tested the effectiveness or compatibility of any engine oil additives.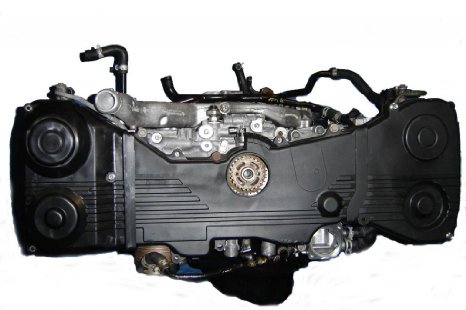 However, the use of such oil additives does not void warranty coverage. Usage of any additive is at the owner's discretion. Since Subaru has not tested the compatibility or effectiveness of any such additives, should an engine failure occur that is determined to be caused by the incompatibility or performance of such an additive, the vehicle owner would be be referred to the additive manufacturer to request reimbursement of the cost of the repair.
If you are using oil additives to try to save a leaking headgasket it's better to just suck it up and just either install new headgaskets yourself or have the work done by a trusted mechanic.
Either use Subaru's OEM synthetic motor oil or use Rotella T6 motor oil. If your Subaru is still under warranty by Subaru it's best to get your oil changed by a Subaru dealership and avoid introducing oil additives into your boxer engine. Even if it's Subaru's official stance that they won't void warranties if oil additives are involved it doesn't mean that they won't if there is more evidence of engine "tampering". Avoid anything that could potentially cause a dealership to refuse service to your car in the future.
Otherwise you might have a expensive repair bill if your Subaru boxer engine spins a bearing or has a ringland failure. Of course adding aftermarket parts like an exhaust or intake along with a tune will greatly increase the justification of a Subaru dealership to void a warranty more than adding oil additives.
Not adding oil additives can be another step in avoiding a void warranty from Subaru of America. On a final note remember that Subaru can scan your ECU for previous tunes even if you went back to a stock tune and will void a warranty for that.