TMIC basics on a Subaru WRX/STi:
The primary purpose of a top mount intercooler is to reduce post turbo air temperature prior to entering the combustion chamber via the throttle body.
HP gain is around 15HP. This figure can vary as many TMICs replace the restrictive OEM piping and results can be further enhanced with post installation tuning. This is one modification that is extremely difficult to put a traditional HP figure on as results truly vary from car to car based on tuning and turbo output in terms of CFM.
How much HP can my stock TMIC hold? 300WHP on the WRX and 400WHP on the STi are attainable. That does not mean those power levels are 100% efficient, but that those power levels are attainable with their OEM TMICs. As discussed below though, TMICs are not meant to be HP rated, but rather CFM related, but this is an FAQ so the HP figures are given as a good "bad" answer.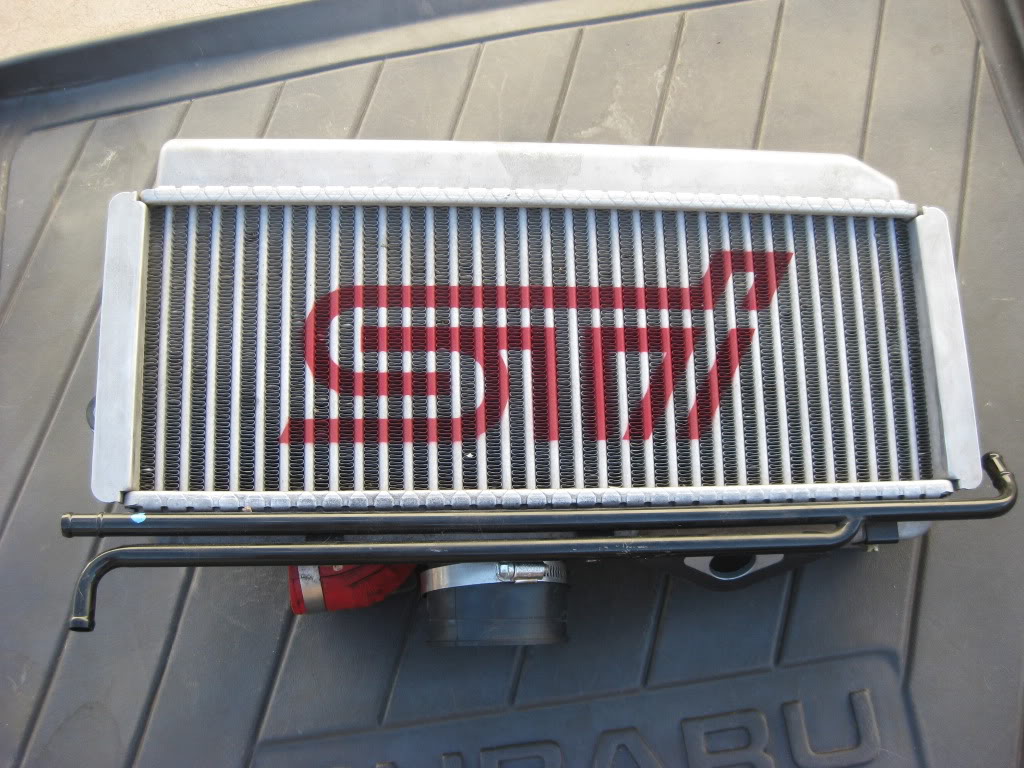 Which manufacturer is best? This topic is highly debated. There have been no reported consistent "bad" TMICs on the market. Obviously, there may have been bad TMICs sold, but not enough to report as "bad" overall.
I have a 2008/2009 model, any differences? Yes. Your engine bay has an entirely new layout vs. the 2002-2007 models.