Bushings Install:
15.) Now just repeat the aforementioned steps for the second driver's side bushing. Congratulations the hardest part of this install is over.
16.) Move the to passenger side and the bushing is wrapped around the rack as shown.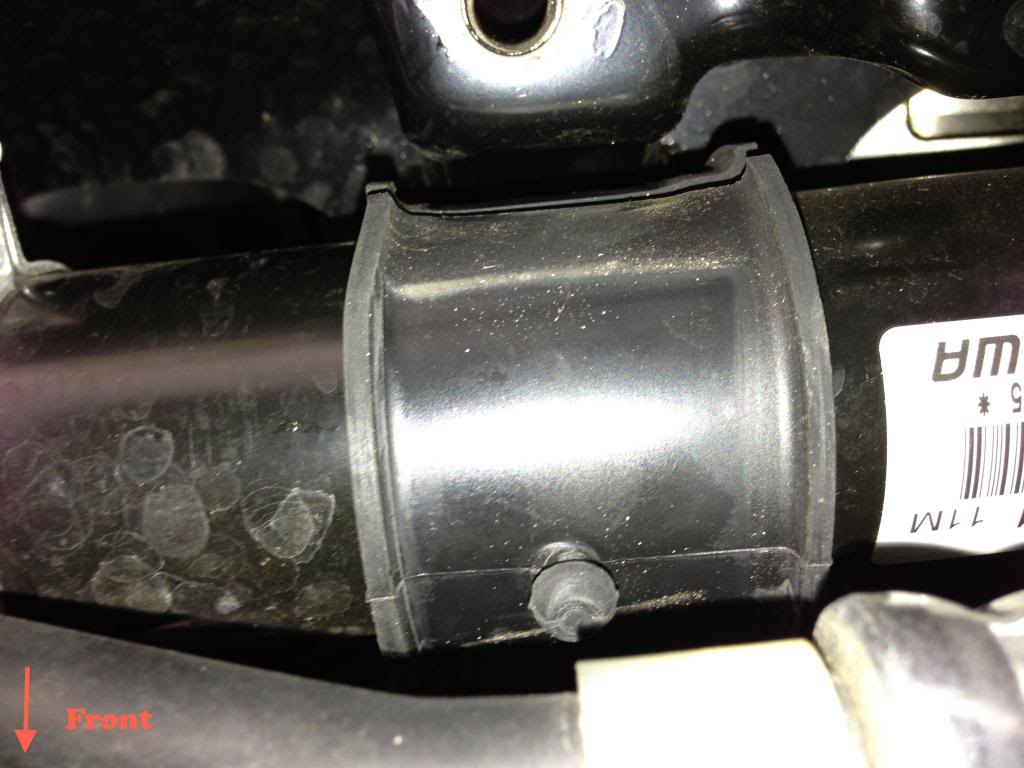 17.) Simply grab it at the break in the bushing and pull it off.
18.) -The kit comes with 2 large bushings. The larger, thicker one more closely resembles the OEM bushing so that's the one I went with. Wrap the new bushing on to the rack with the nipple facing down, don't worry about lining it up perfectly, it will fall into the right place when the bracket it put back on.
19.) Now to finish up, make sure your markings on the steering shaft coupling are lined up and push the whole steering rack back up. DO NOT tighten the coupling bolt yet.