Rear Wheel Bearing Repair 02-07 Subaru WRX/STi: This is a write up on how to replace your rear wheel bearing for your 02-07 WRX STi.
DISCLAIMER: WORKING ON YOUR CAR IS DANGEROUS. IF YOU FEEL YOU CANNOT COMPLETE ANY OF THESE TASKS, DON'T DO IT, THESE PARTS HOLD YOUR SUSPENSION AND WEIGHT OF YOUR CAR. THIS IS A REFERENCE ONLY! do not attempt.
Tools:
– 32mm Socket (axle nut)
– 19mm, 17mm, 14mm (suspension, and brake parts)
– Needle nose
– Sockets, breaker bar
– Torque wrench
– Access to a press
– I used a 36mm to press the bearing
– 26-27 mm for the hub
Parts
– Check with your local Subaru dealer
– Or use online sites or vendors!
Parts I Used
– Rear Wheel bearing – #28016PA010
– Oil Seal #1 – #28015AA080
– Oil Seal #2 – #28015AA070
– Rear Axle nut – #28044AA001
Rear Wheel Bearing Install
– First you need to break the torque on your lug nuts
– Get your rear in the air and stable (your going to put some stress on some parts)
– Remove your wheel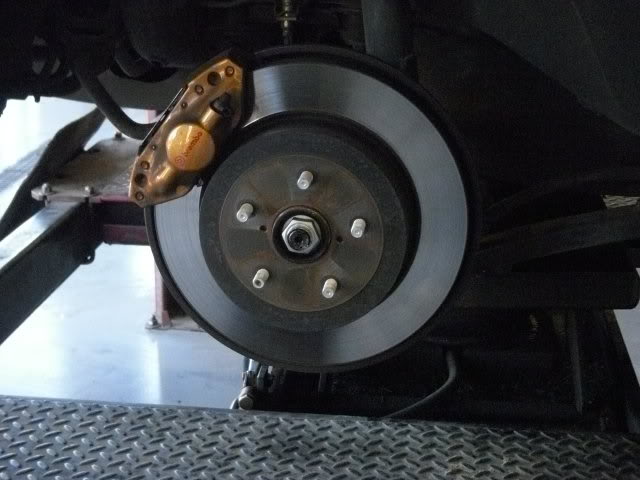 Locate your axle nut and "uncrimp" it. After its uncrimped, make sure you have your parking brake on really well. Either break the torque on it and back it off so its hand tight accessible, or remove it all together.