Motor Mount install for Subaru Impreza WRX/STi:
5.) Unbolt the lower pitch stop bolt. Now that the IC is out of the way, access is easy and it is circled in red. Use a 14mm wrench on the nut with a 14mm socket and breaker bar on the bolt head. Once loose, remove the bolt and tilt the pitch stopper up as far as it can go.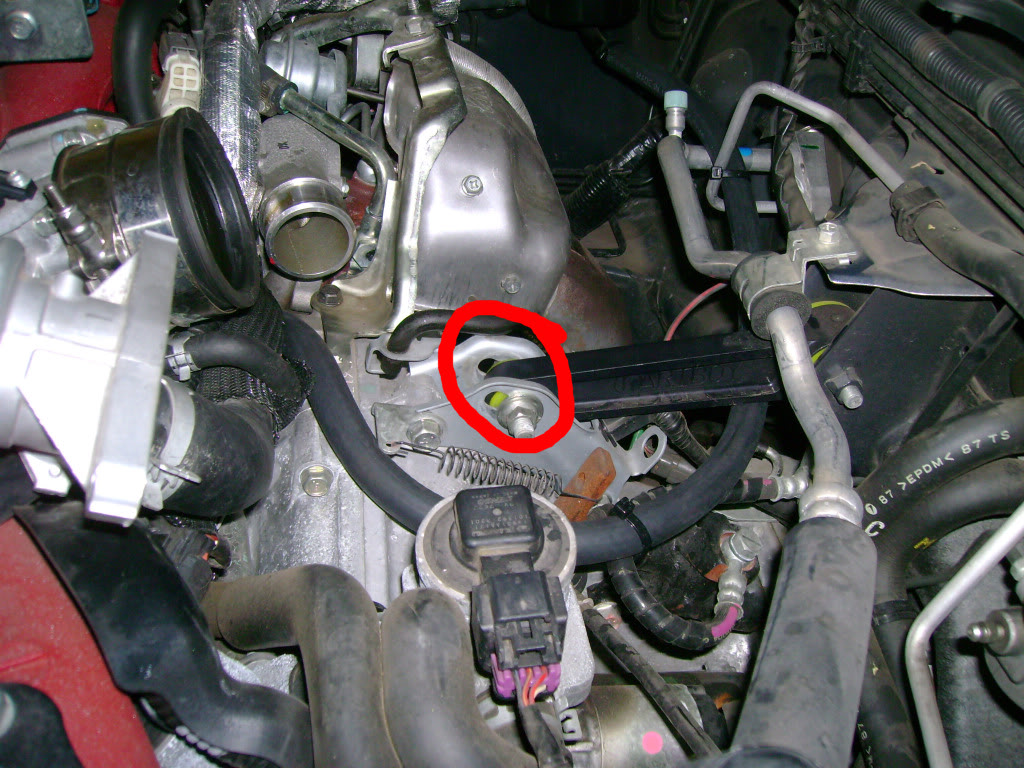 6.) Now under the car. Remove the under tray. It's held on with three 12mm bolts, two push clips in the wheel wells (use the flat head to carefully pry up the head of the clip), and two slide on clips at the back to the sides of where the rear 12mm bolt was.
7.) Remove the subframe lower brace as seen here. Ten total bolts, all 14mm (two have 14mm nuts) and you may need your impact/breaker bar. There are four center bolts as circled below (note that the forward two have a nut instead of threads into the subframe).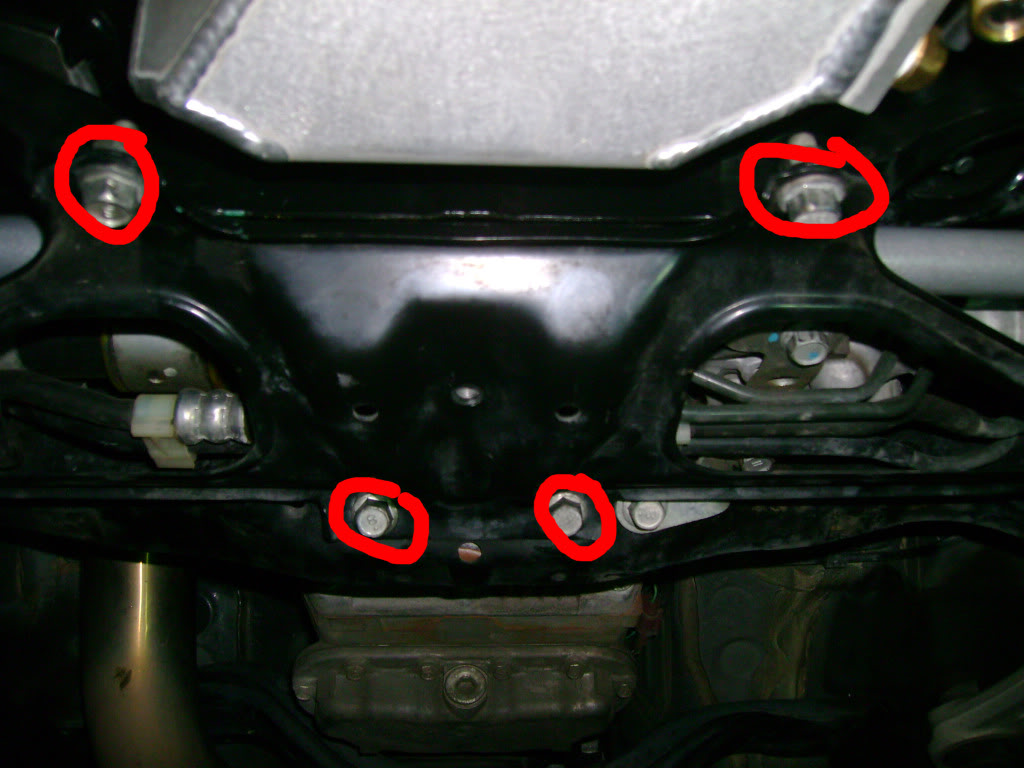 And six outer bolts (drive side show).