Timing Belt and Water Pump Replacement Subaru WRX/STi:
20. Route the belt over the left side and get it timed correctly. Keep the belt tight.
21. Line up these marks. Note that there is a timing mark on the side. This will correspond to a notch in the case – to the line on your belt – to the mark on the camshaft. You have to get this lined up along with timing marks between the two camshafts. The belt has to be tight or else you'll get the top and the middle lined up, but the side will not be lined up.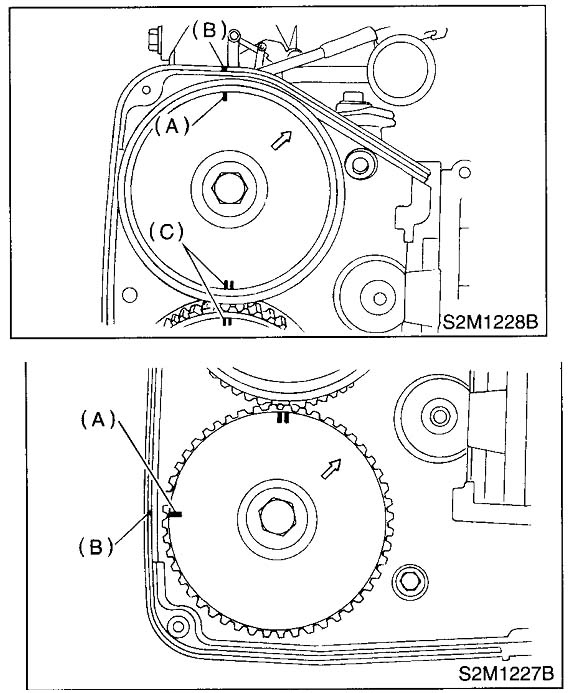 22. The right side cams (as you're facing the car) is under tension and will spin during the course of your work. You'll need an allen socket and ratchet to get the bottom cam timed and to keep in in place as you work the belt on. Someone needs to keep the belt in place and keep everything in proper timing as you work to get the belt around the bottom right cam. Only move the cams in specified directions to avoid damaging the valves.