Timing Belt and Water Pump Replacement Subaru WRX/STi:
1. Remove the air intake.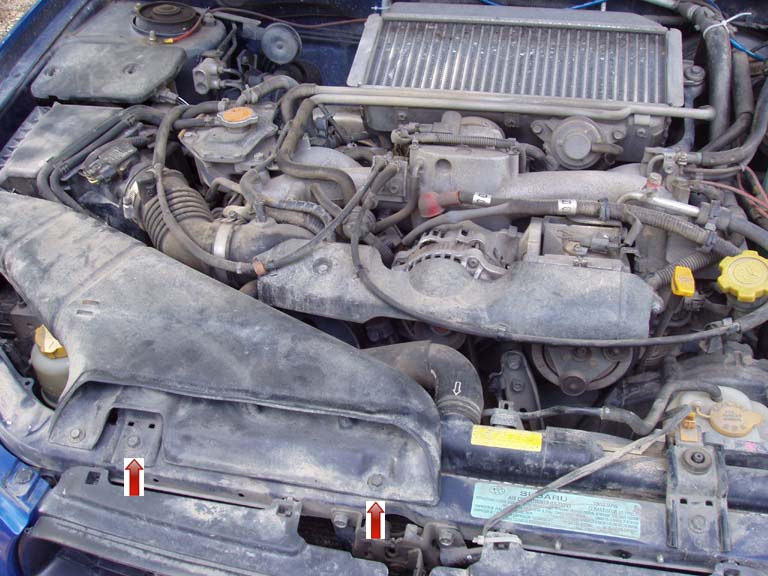 2. Remove the coolant reservoir by taking out the two screws at the top.
3.Remove the fans. There is an electrical connector at the bottom and to the outsides of each fan. I believe you pull the tab out and pull the connectors apart, as opposed to the more common push kind. There are some bolts at the top.
4. Drain the coolant at the lower passenger side of the radiator. Unbolt the radiator at the top, disconnect the hoses and remove it.
5. Take off the belt cover.
6. Take off the V belts.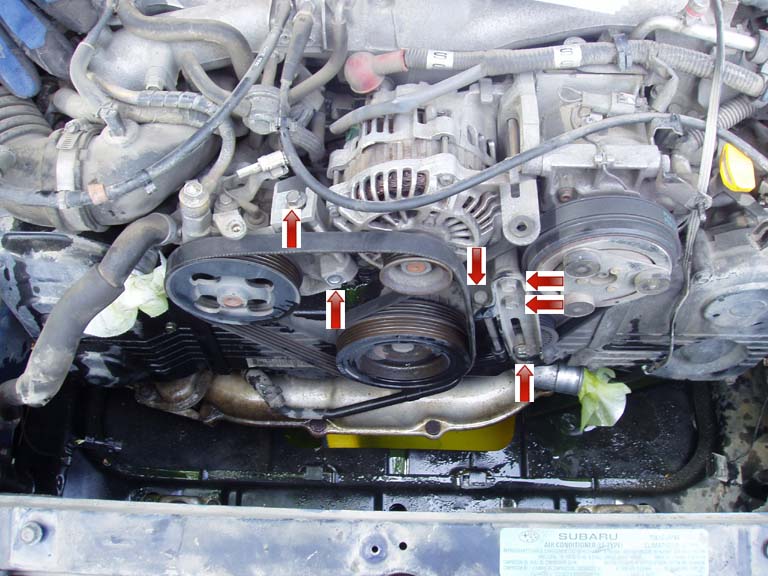 7. Remove the crankshaft pulley. You'll need an impact wrench or a strap wrench to hold the pulley still. You'll need a 22mm socket.