Bushings Install:
11.) Take the gold nut off of the bolt and remove the OEM bushing from the rubber cup so you can do the other side.  Notice all the empty space around the middle of the OEM bushing and how soft and sloppy it is.
12.) Grease the inside and outside of 2 bushing halves with the supplied grease.
13.) Insert one half into the top of the bushing seating and insert the other half through the bottom.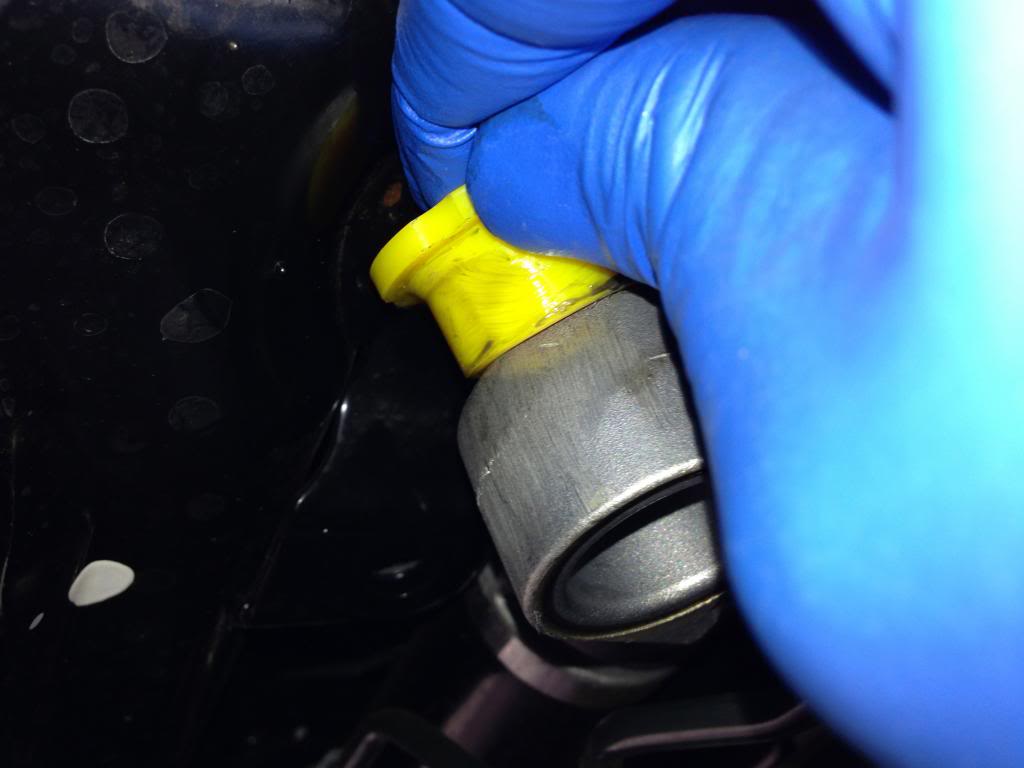 14.) Insert one of the metal sleeves through both halves. Hold the top bushing with your finger tips as you push the metal sleeve through.