Bushings Install:
8.) What you're trying to do is to make enough room above the driver's side steering rack mounting to fit the gold nut for the whiteline tool and half of the bushing. I've read people have gotten away with not having to completely remove the splines from the coupling. However, its seems the splines on the lower shaft are just a small ring on the shaft(circled in red). Which doesn't extend the whole shaft, so the splines came out the way out while I was dropping the rack because I didn't know that, good thing I made my reference marks.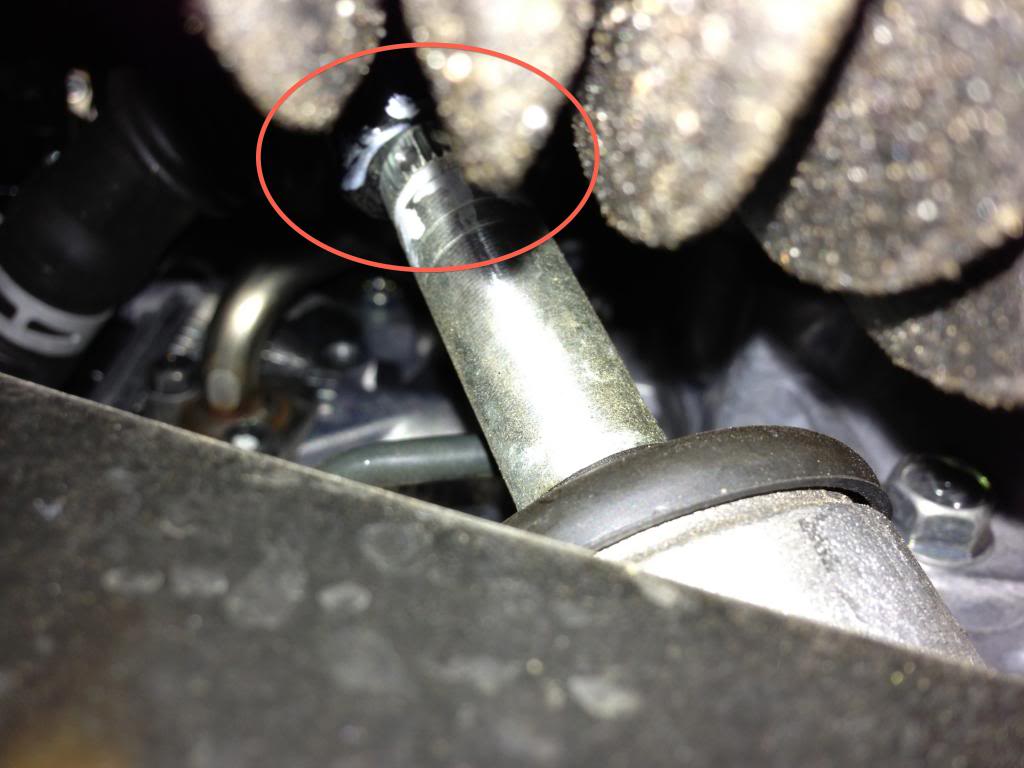 9.) Once you've dropped the rack enough, attach the whiteline supplied tool to one of the driver's side bushings. Put the gold bolt through the metal cup with the opening facing upwards. Put the end of the bolt sticking out of the top of the metal cup through the bushing and secure the gold nut on top.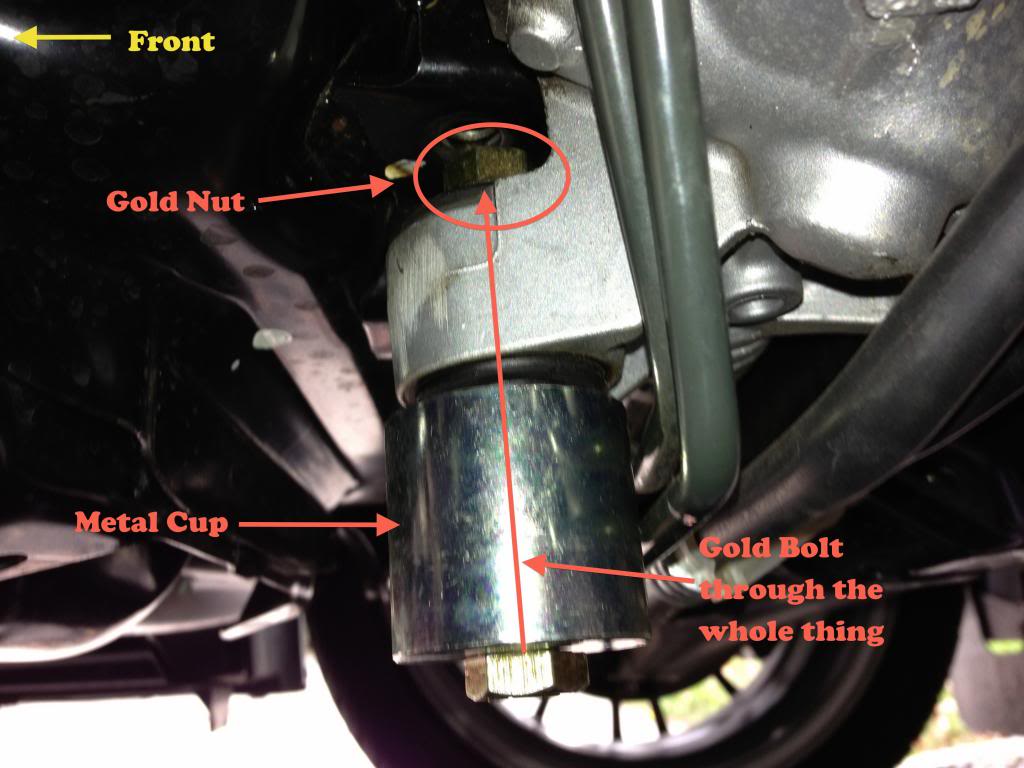 10.) Using a 5/8 inch opened end wrench, hold the gold nut in place on top while you ratchet the gold bolt with your 5/8 inch socket. As you are ratcheting, you will feel the nut disappear on the top. Ratchet for a few more turns. Then, put some leverage on the ratchet handle and the bushing will pop right out. Wipe down the inside of the bushing seating with a rag.