Rear Wheel Bearing:
Now, located behind everything are two bolts holding your caliper on. Remove two bolts and set bracket aside. Make sure your caliper is in a safe place, not dangling around.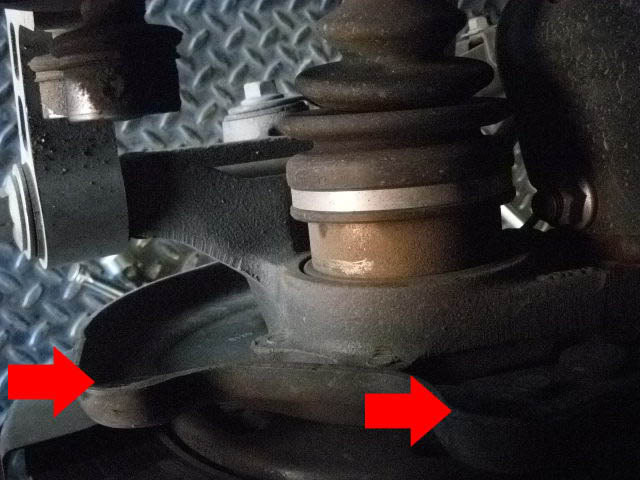 Release your parking brake, and remove your rotor.If you have difficulty removing it, try setting your parking brake a couple times up and down. If that does not work you have to have two 8 mm bolts in the two threaded slots.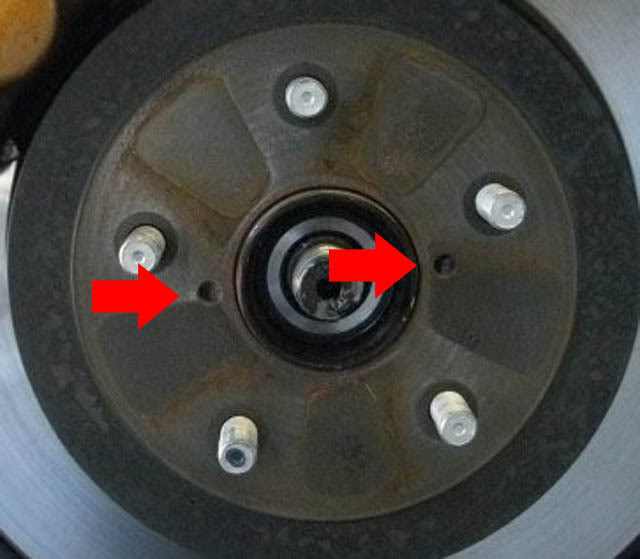 Remove the ABS sensor that is held on by one bolt. It is located behind the backing plate.
Now the fun part, messing with your parking brake assembly.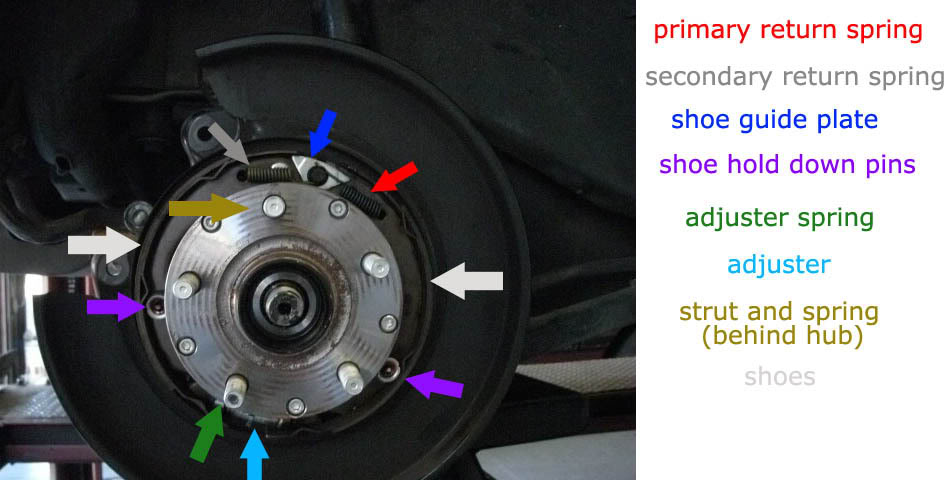 You need to get the parking brake cable out of there first. On the back side you can see where the cable enters. There is a Clip that holds it in, remove clip.Now Since your tearing the assembly apart, you can go to town on it!