Are there any downsides to these pulleys? There have not been significant amounts of problems with pulleys. There have been some reports of high RPM issues with pulleys though. These issues tend to happen without regard to type or manufacturer. It possibly stems from rotational issues with the crank position sensor which is located near the pulley. The indication of error is a reduction of the fuel cutoff redline of the motor (false redline). The solution is to reinstall the stock pulley. As with any aftermarket part, even "perfect" ones, sometimes you run into a rogue issue. From research, this is not a widespread issue at all, only an advisory if this situation should occur.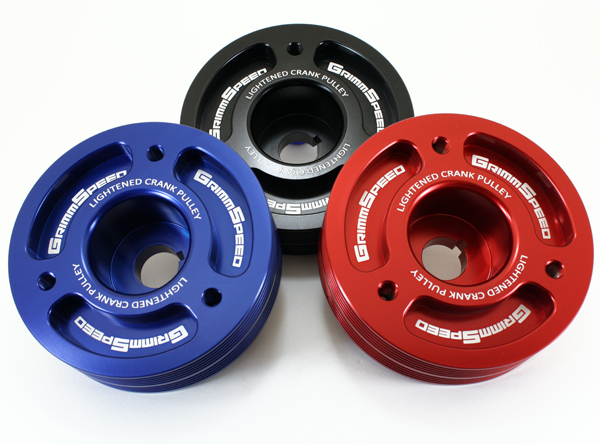 Which manufacturer is best? This topic is highly debated. There have been no reported consistent "bad" pulleys on the market. Obviously, there may have been bad pulleys sold, but not enough to report as "bad" overall.
Which pulleys have the best gains? There is no irrefutable evidence that any pulley set has better gains than another. That being said, it stands to reason that a lighter pulley has more gain than a heavier competitor. Under driven would also free up more power than standard size.