Maintenance: Subaru Periodic Vehicle Maintenance Services:
Air Filter:
The air filter is another part that must be replaced at 30 month or 30,000 mile intervals. If the vehicle is operated in particularly dirty environments, more frequent filter replacements may be necessary. It doesn't take long to pull the air filter out to take a look, so you'll probably want to add this step to your 7500 mile inspections.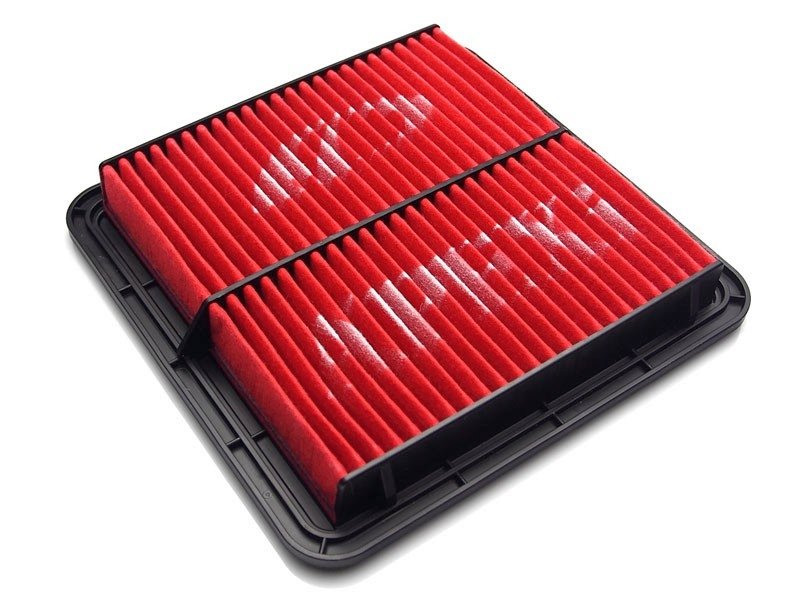 Do not attempt to clean the air cleaner element. The filter paper of the element is wetted with a special non-inflammable slow-evaporating viscous fluid. It is resistant to cold weather and has a long service life.
Dirt adhering to this filter paper forms porous laminations with the viscous liquid, which function as a filtration layer to reduce dust penetration into the filter paper. If this filter paper is cleaned, the filtration layer will be lost along with the viscous liquid.