First of all who drives eight hours one way to see a broken Subaru STi? Driving that far to buy a common car like a 2006 Subaru WRX Sti is just silly without asking for 20+ pictures. This guy probably didn't even tell the owner how far they were traveling in the first place.Of course this gets a lot better when the seller of the car comes and posts in the thread, because the owner of the STi is even a bigger idiot. So now it is time to diagnosis this shit show.
Considering all the kid did in the buyers opinion was waste his time the buyer should consider it a lesson learned on driving half way across the country to buy a broken Subaru STi.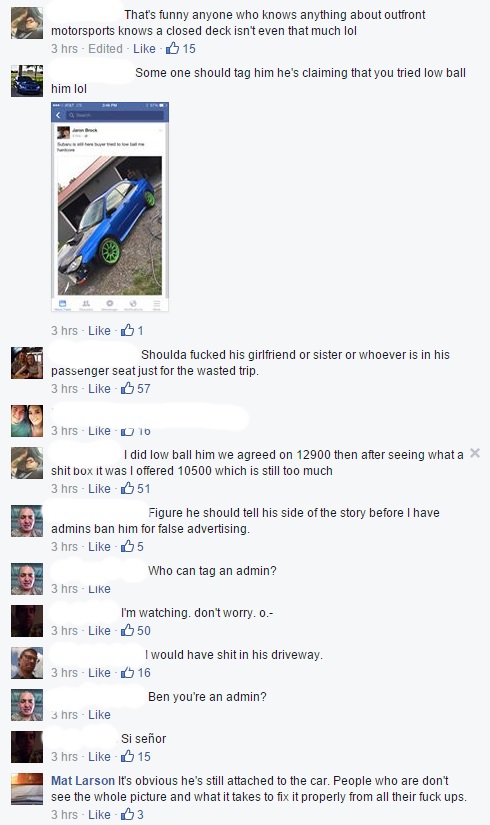 Of course the comments come out of the woodwork.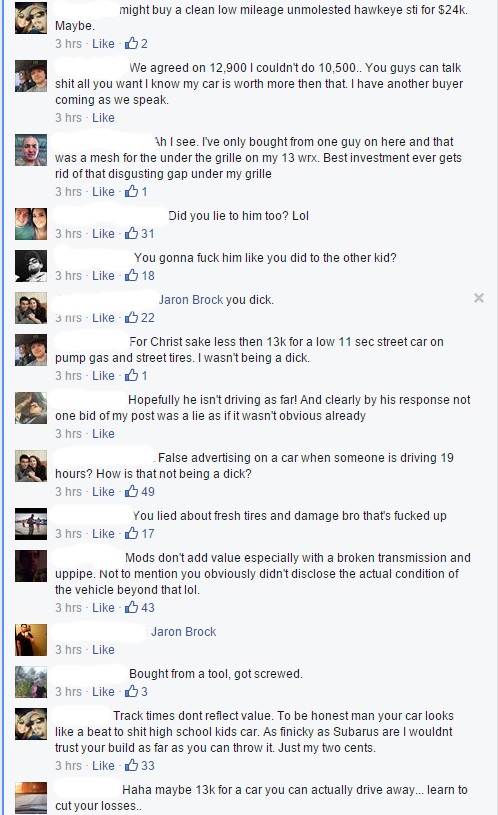 So it looks like the seller and buyer originally agreed upon 12.9k and then the buyer offered 10k after seeing the STi in person. The owner declined. No where does the buyer say he told the seller how far he is traveling.
Well who the fuck has a motor that has 13k into it and not decide to part out the engine? With that much money the long block must be worth some cash along with the turbo and supporting mods on the STi. Time to call bullshit on the owner. The 13k if it ever happened as probably including the cost of the installation of everything from a shop that does Subaru STi's.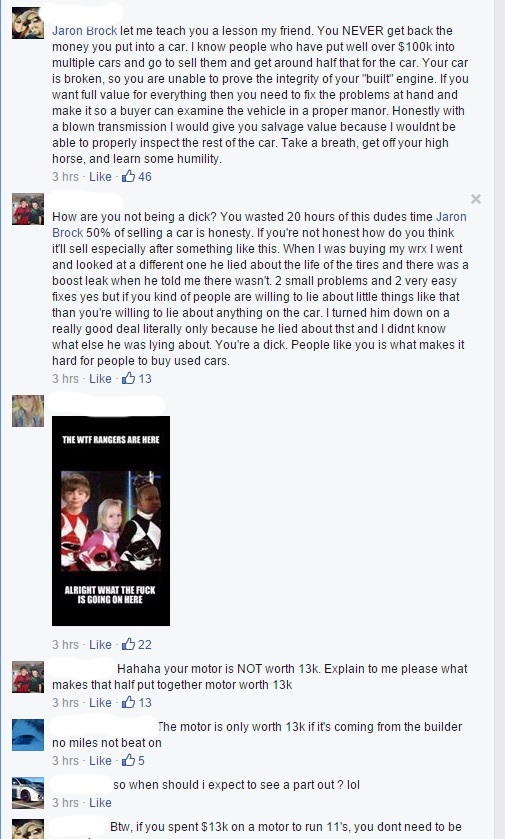 So what's the lesson here for everyone? Don't drive across the country to buy a STi that you know if very very broken in the first place. There is such a thing called Caveat emptor or "buyer beware" for those that don't know Latin. If you attempt to buy from a private buyer don't expect the car to be in the best condition no matter what the seller says.
Lesson:
Don't go 19 hours to buy a car from a kid with a Monster Energy Drink flat bill hat on, because he is probably a fucking moron.